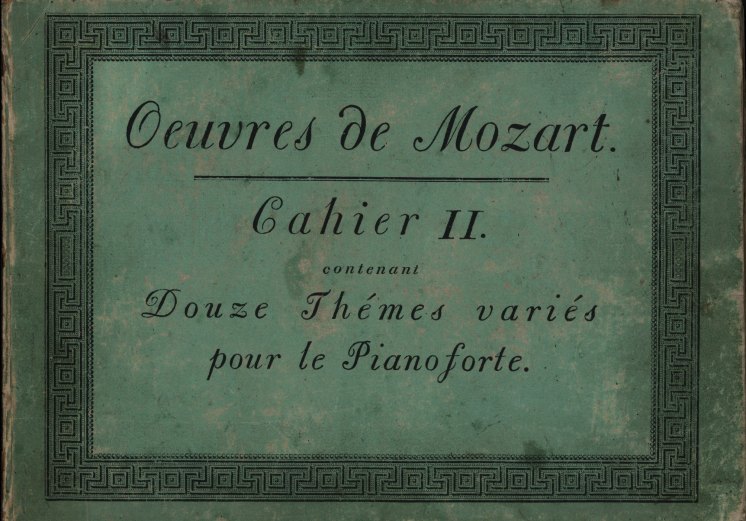 Click Image to Zoom
Enlarge Image
Mozart, W.A. (1756-1791)
Piano Variations, K352, 264, 353, 455, 354, Anh. 285, 573, 613, 265, 398, 179, 500, "Oeuvres Complettes de Wolfgang Amadeus Mozart Cahier II: Douze Thémes variés pour le Pianoforte"
Breitkopf & Härtel: Leipzig, 1798. Pl.n: II. Oblong folio. 122 pp. Original wrappers on paper boards. Some discoloration and wear to covers, some foxing on both title pages, occasional foxing throughout musical text, a few internal pages archivally repaired, otherwise very good.
Series title page with vignette by Johann Veit Schnorr (1764-1841), a German draftsman, painter and sculptor who was best known for his engravings. Includes a Breitkopf & Härtel catalog on last two leaves, stated to be current to "Michaelis-Messe 1798."
MUS-10571
$450