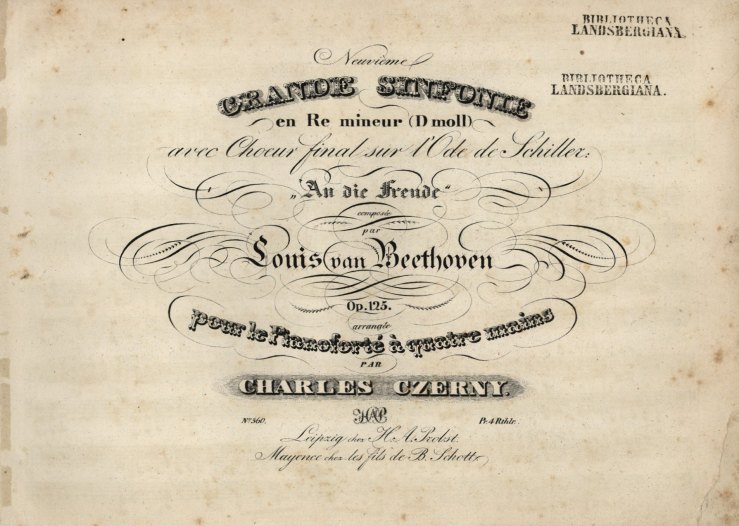 Click Image to Zoom
Enlarge Image
Beethoven, Ludwig van (1770-1827)
Symphony No. 9, Op. 125, arranged, Neuvième Grande Sinfonie en Re mineur (D moll) avec Choeur final sur l'Ode de Schiller: 'An die Freude' composé par Louis van Beethoven Op. 125. arrangée pour le Pianoforté à quatre mains par Charles Czerny
H. A. Probst: Leipzig, [1829]. Pl.n: Plate 360.

first edition

in this arrangement. Oblong folio. 49 pp. Disbound. Title page lightly foxed with small portion of bottom corner torn off (not musical text on verso), moderate to heavy foxing on some pages, otherwise very good.
Title page stamped "Bibliotheca Landisbergiana."
MUS-10420
$500