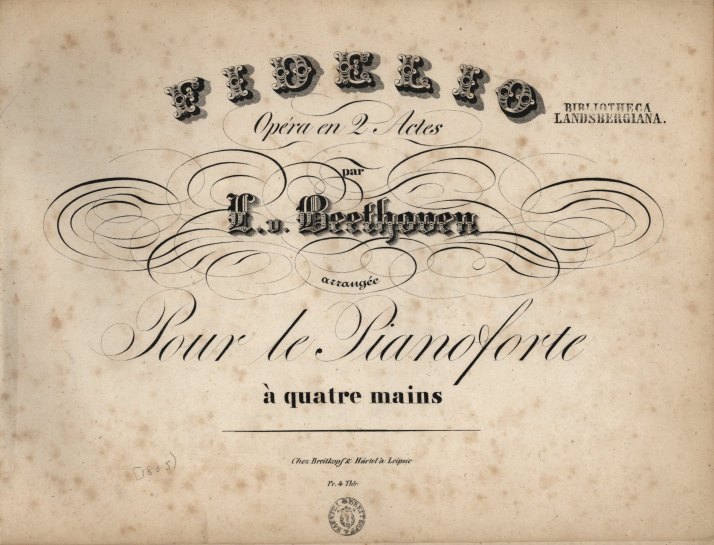 Click Image to Zoom
Enlarge Image
Beethoven, Ludwig van (1770-1827)
Fidelio, Op. 72, 3rd Version, arranged, "Fidelio Opéra en 2. Actes par L. v. Beethoven arrangée Pour le Pianoforte à quatre mains"
Breitkopf & Härtel: Leipzig, [1828]. Pl.n: 4818.

first edition

in this arrangement. Oblong folio. 101 pp. Disbound, but with original light green paper cover. Some bleedthrough and offprinting, otherwise very good.
Title page stamped "Biblioteca Landsbergiana." Arranged by C.F. Ebers (Kinsky).
MUS-10407
$450