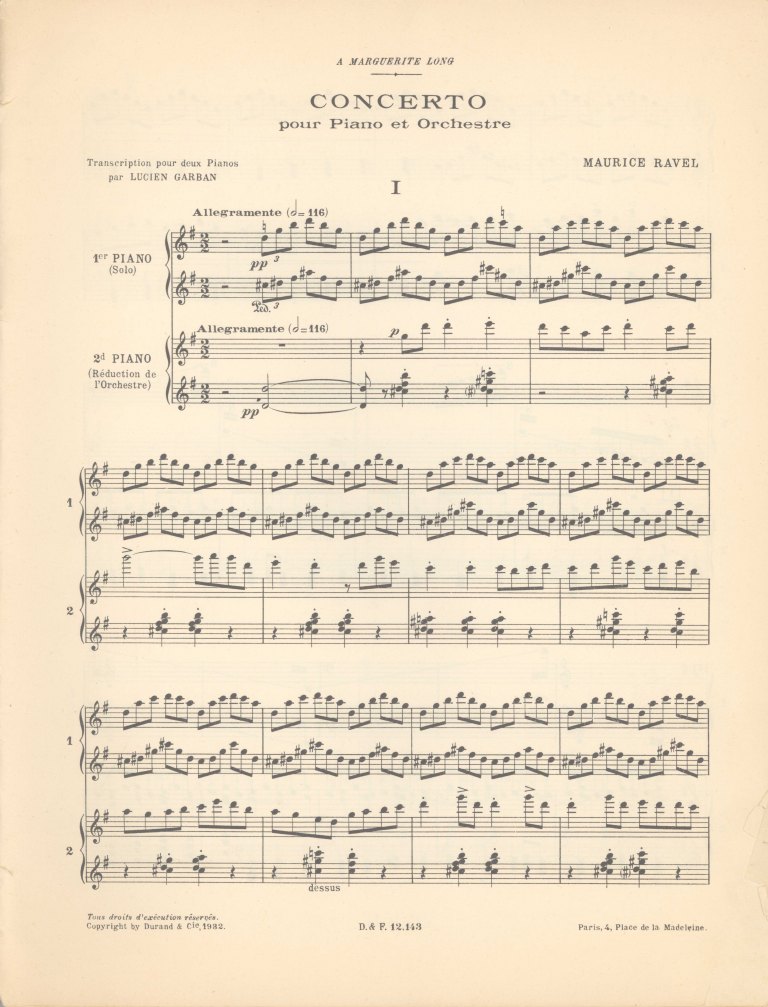 Click Image to Zoom
Enlarge Image
Ravel, Maurice (1875-1937) and Lucien Garban, arranger
Concerto pour Piano et Orchestre. [Arrangement for Two Pianos].
Durand: Paris, 1932. Pl.n: D.&F. 12.143. Folio. 57 pp. Title page missing, upper left and lower right corners creased, last leaf chipped and tattered, but with no loss of music, otherwise good.
Second part in score (meaning, no separate second part).
MUS-10232
$40