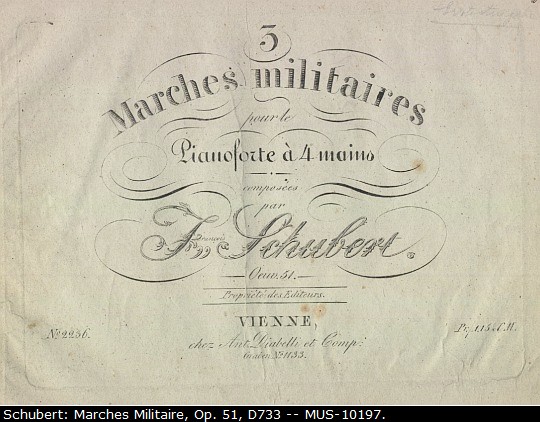 Click Image to Zoom
Enlarge Image
Schubert, Franz (1797-1828)
Three Military Marches for Piano Four Hands, Op. 51, D733, "3 Marches militaires pour le Pianofrte à 4 mains composées par François Schubert. Oeuv. 51
Diabelli: Vienna, [1826]. Pl.n: 2236.

first edition

. Oblong Folio. 19 pp. Spine reinforced. Small tear on lower right of title page, tattered edges throughout, tear at plate edge of page 7 (music intact), some soiling on last two pages, otherwise good.
First Edition of Schubert's original work - not an arrangement.
MUS-10197
$850