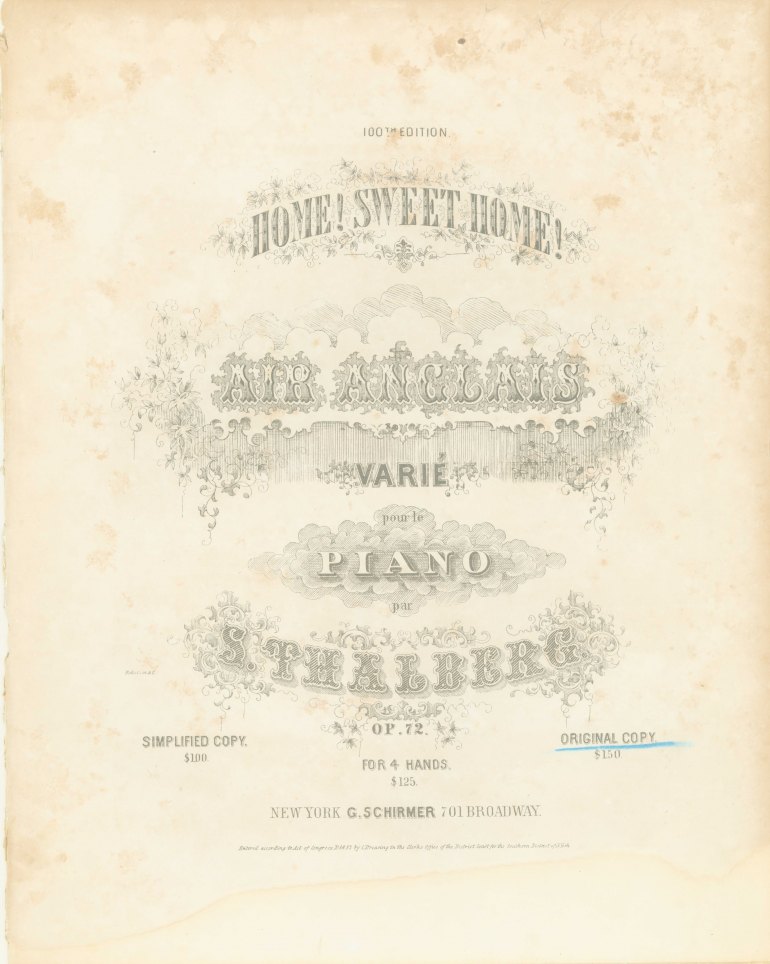 Click Image to Zoom
Enlarge Image
Thalberg, Sigismond (1812-1871)
Home! Sweet Home!, Air Anglais varié pour le Piano. Op. 72. 100th Edition.
Schirmer: New York Pl.n: 149. Quarto. 14 pp. Disbound. Solid copy in fair condition: ink transfer; foxed and stained throughout with water stain at bottom margin of every page. Occasional pencil marking.
Likely a reprint of the first edition. Issued some time between 1861 and 1880, based on publisher's address.
MUS-07186
$20