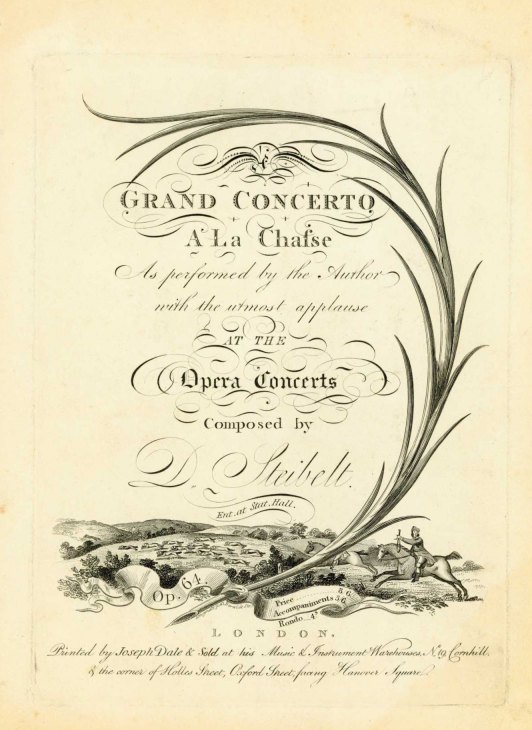 Click Image to Zoom
Enlarge Image
Steibelt, Daniel (1765-1823)
Grand Concerto A La Chasse, As performed by the Author with the utmost applause at the Opera Concerts, Op. 64.
Joseph Dale: London, [ca 1805]. Early Edition. Engraved. Quarto. 29 pp. Disbound and all pages detached. Portion of p. 15 torn away (affecting three measures on pp. 15-16). A few minor chip/ tear to margins, ink transfer throughout. Otherwise in good condition.
Piano part with orchestral cues. Published in or about 1805, based on publisher's address and the composition date.
MUS-07161
$35