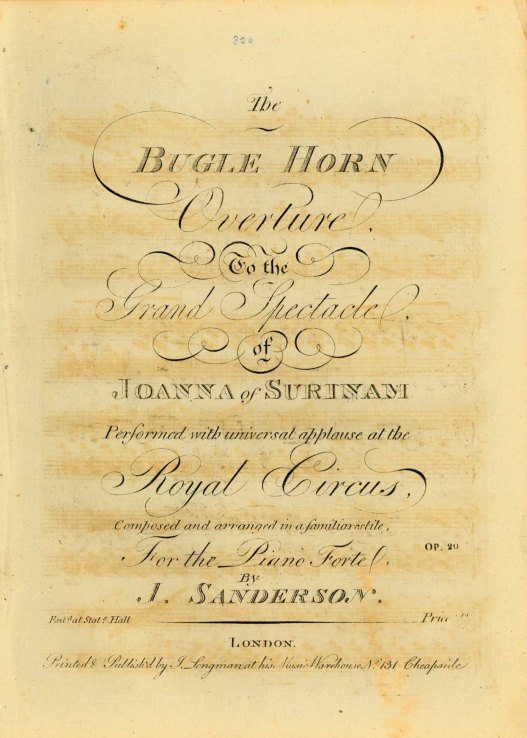 Click Image to Zoom
Enlarge Image
Sanderson, J.
The Bugle Horn Overture, to the Grand Spectacle of Joanna of Surinam, Performed with universal applause at the Royal Circus, Composed and arranged in a familiar stile, for the Piano Forte. Op. 20.
J[ohn] Longman: London, [ca 1801-1816]. Engraved. Quarto. 8 pp. Disbound. Overall in good condition. Last page detached with some toning. Ink transfer throughout. Manuscript pagination above printed pagination.
Published between 1801 and 1816, based on publisher's address.
MUS-07137
$35