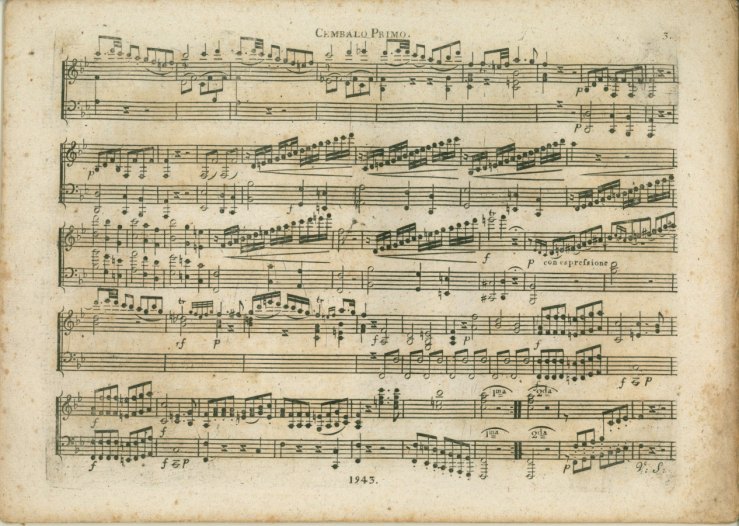 Click Image to Zoom
Enlarge Image
Pollini, Francesco (1762-1846)
Grande Sonate Caprice et Variations pour Harpe et Piano ou Deux Forte-Pianos.
Artaria: Vienna, [1807]. Pl.n: 1943. Oblong folio. 27 pp + 27 pp. Primo and Secondo parts. Paper wraps. In good condition. Spine nearly disbound, pages torn at edges, some spotting and fading throughout.
Pollini was a pianist, violinist, and tenor with an active career based mostly in Italy. Although he is overlooked today, he was a musician of some stature in his own time: he knew and sang for Mozart, had two of his pieces performed at Napoleon's Italian coronation in Milan, was appointed as one of the first piano teachers at the Milan Conservatory, and was solicited to write what is now considered the first Italian piano method, which was published by Ricordi in 1812.
MUS-07104
$375