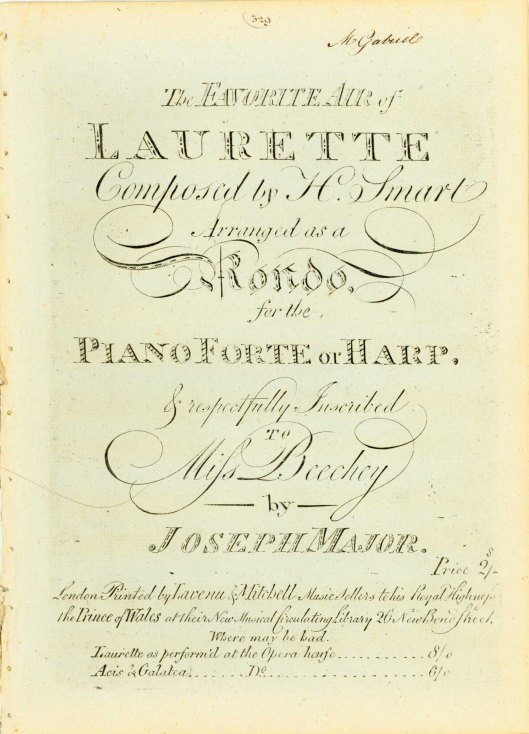 Click Image to Zoom
Enlarge Image
Major, Joseph
The Favorite Air of Laurette, Composed by H. Smart, Arranged as a Rondo for the Piano Forte or Harp.
Lavenu & Mitchell: London, [ca 1805-1808]. Engraved. Quarto. 5 pp. Disbound. With manuscript pagination above printed pagination. Pages beginning to detach, but in otherwise excellent condition.
Published between 1805 and 1808, based on publisher's address.
With list of recent publications by Lavenu & Mitchell on verso of last page.
MUS-07072
$40