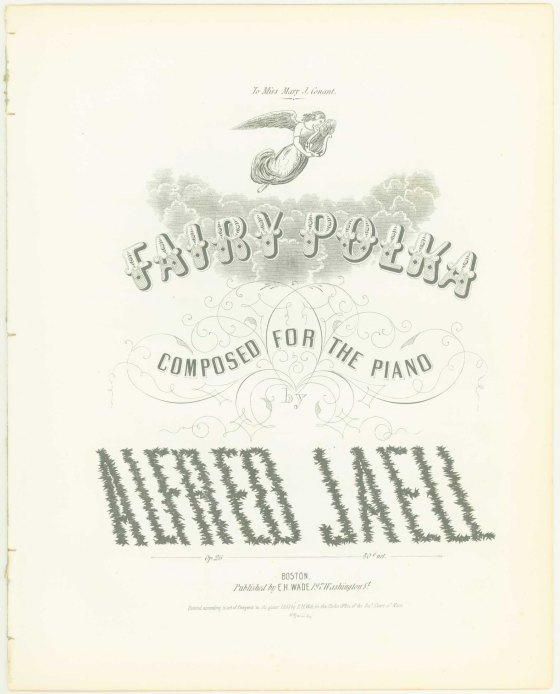 Click Image to Zoom
Enlarge Image
Jaell, Alfred (1832-1882)
Fairy Polka. Op. 26
E. H. Wade: Boston, 1853. Engraved. Quarto. 7 pp. Disbound. Good condition. Minor toning to margins. Some spotting to pp. 2-3. Light creasing throughout.
Alfred Jaell was among the foremost pianists of his time. After early studies with his father and Ignaz Moscheles, he concertized throughout Europe and the United States and became the court pianist for the King of Hanover in 1856. Admired and sought after by his audiences and musical colleagues alike, Jaell introduced the renowned soprano Adelina Patti to the American public in 1851 and accompanied Henryk Wieniawski in his famous performances of Beethoven's Kreutzer Sonata. He also helped to popularize the piano works of Louis Moreau Gottschalk by programming them on his recitals.
This particular piece dates to his American tour, which, being so successful, lasted three years (1851-1854).
MUS-07017
$40