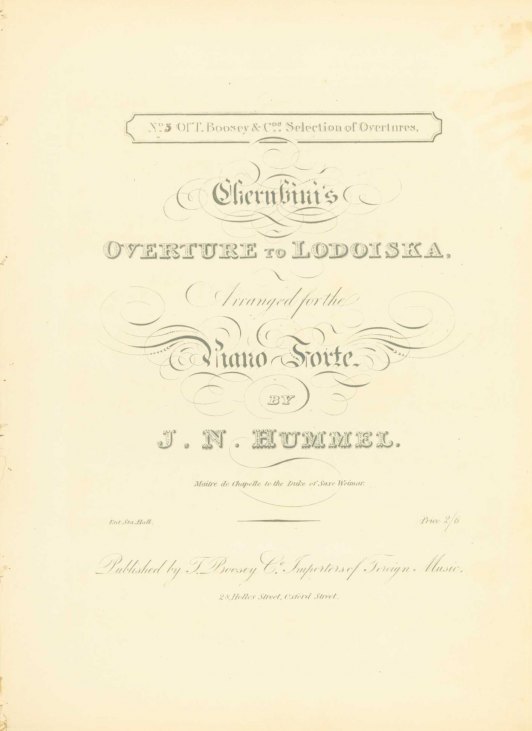 Enlarge Image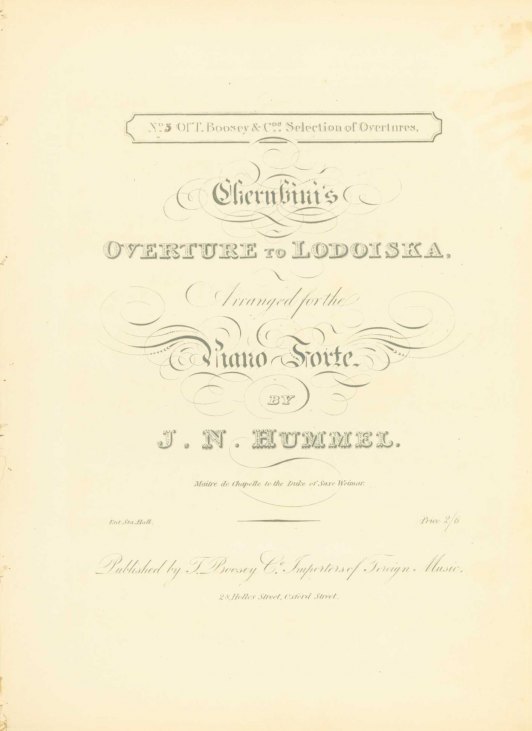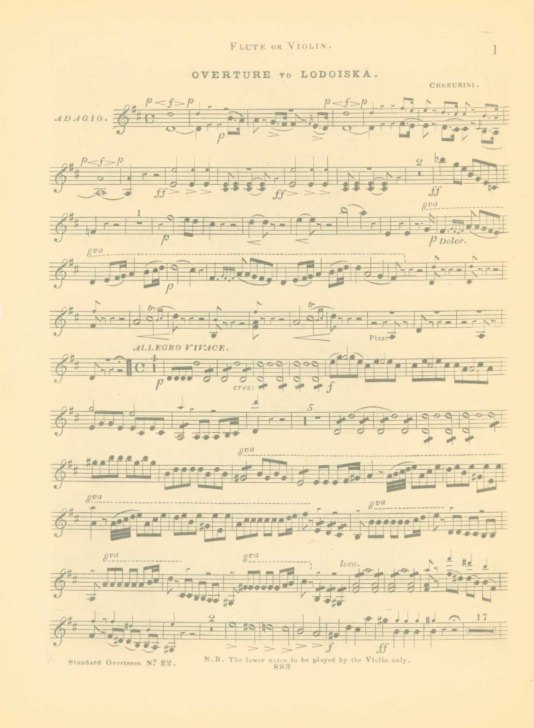 Hummel, Johann N. (1778-1837)
Cherubini's Overture to Lodoiska, Arranged for the Piano [with accompanying flute/violin part] by J. N. Hummel.
No. 3 of T. Boosey & Co.'s Collection of Overtures.
T. Boosey & Co.: London Engraved. Quarto. 9 + 3 pp. Disbound. Piano part with pinholes at margins from former binding. Flute/Violin part detached (and pages loose). Very good condition. Piano part with crease and stain to cover and first page; some ink transfer throughout but very clean overall. Flute/Violin part with chips and small tear to margin (not affecting).
Throughout the 1820s, Hummel arranged a great number of symphonic works for piano for publishers in London. This is one of at least 24 opera overtures that he arranged. He was noted for his ability to rework musical material with popular appeal in a way that was marketable and that did not forsake his high musical standards.
MUS-07007
$40