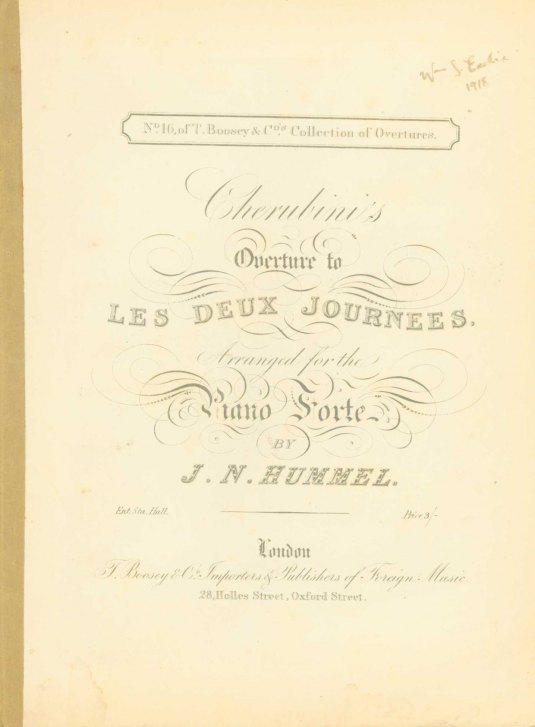 Enlarge Image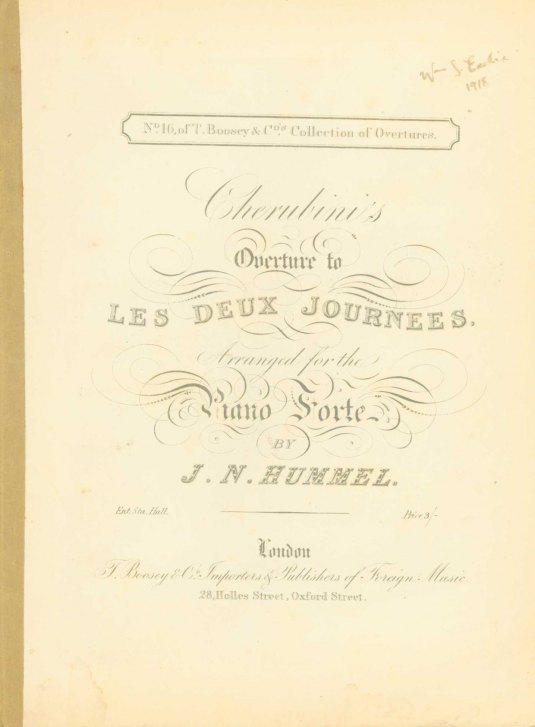 Hummel, Johann N. (1778-1837)
Cherubini's Overture to Les Deux Journees, Arranged for the Piano Forte [with accompanying flute/violin part] by J. N. Hummel.
No. 16 of T. Boosey & Co.'s Collection of Overtures.
T. Boosey & Co.: London, [ca 1830]. Engraved. Quarto. 12 + 2 pp. Disbound with paper tape at spine. Very good condition. Light water stains to bottom margin of piano part throughout (not affecting). Corner missing of flute/violin part (not affecting). Owner's signature on title page.
Throughout the 1820s, Hummel arranged a great number of symphonic works for piano for publishers in London. This is one of at least 24 opera overtures that he arranged. He was noted for his ability to rework musical material with popular appeal in a way that was marketable and that did not forsake his high musical standards.
MUS-07006
$40