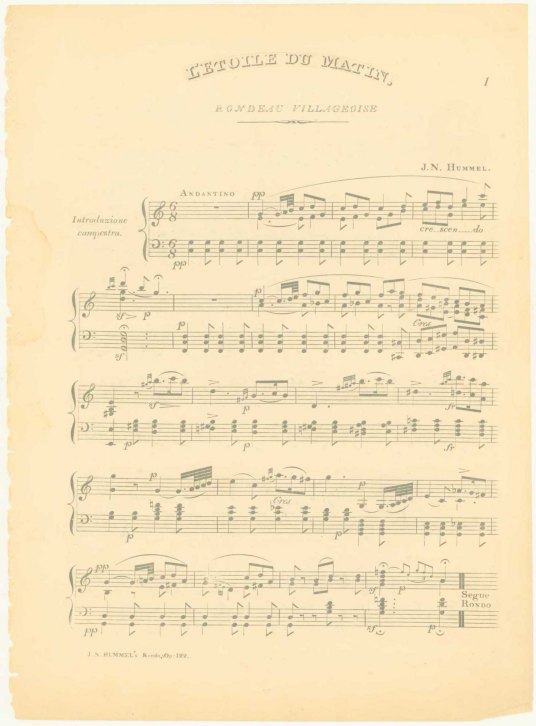 Click Image to Zoom
Enlarge Image
Hummel, Johann N. (1778-1837)
L'Etoile du Matin, Rondeau Villageoise. Op. 122.
[R. Cocks & Co.]: [London], n/d. Engraved. Quarto. 7 pp. (+ 1 p. advertisement). Title page not present. Fair condition. First page detached with minor tear at bottom; all other pages detaching. Water stain at fold throughout. Occasional pencil markings and stains.
Publisher identifiable on back page advertisement.
MUS-07001
$30