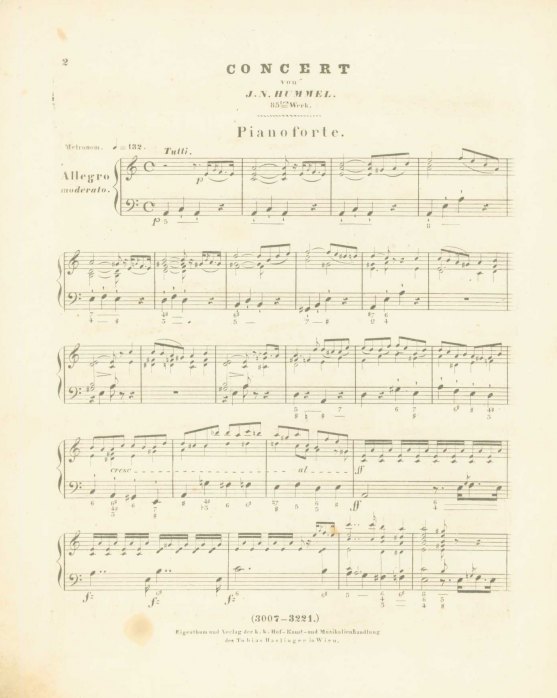 Enlarge Image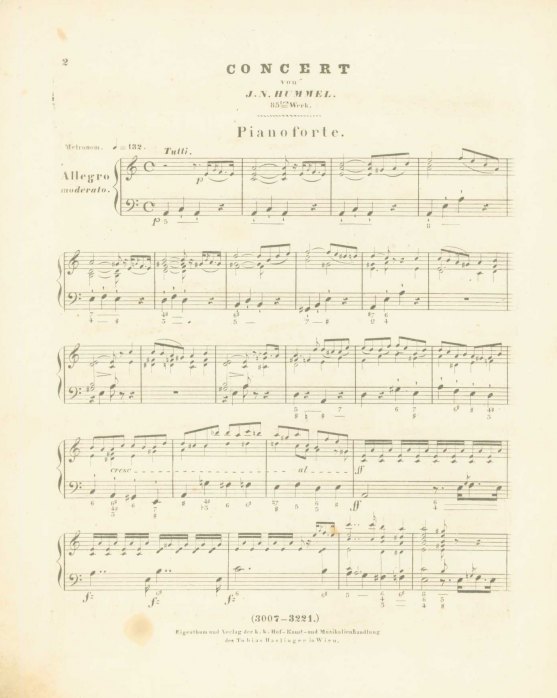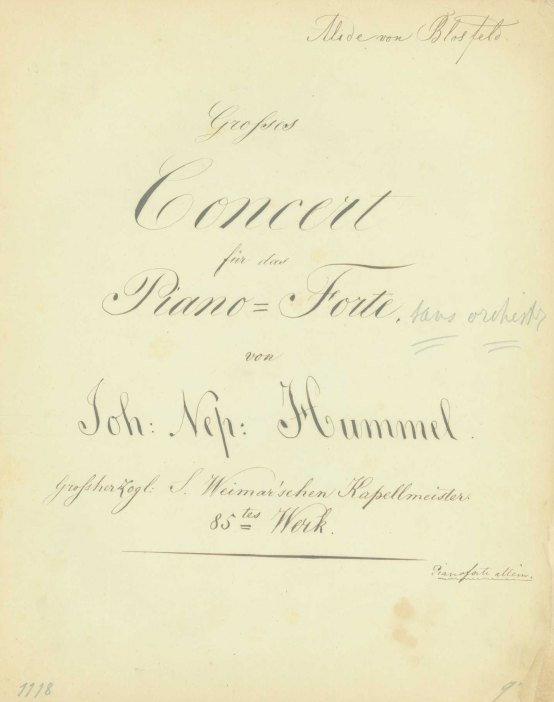 Hummel, Johann N. (1778-1837)
Grosses Concert für das Piano-Forte. Op. 85.
Tobias Haslinger: Vienna, [ca 1821]. Pl.n: T. H. 3007_3221.

first edition

. Engraved. Quarto. 48 pp. Blue paper wraps. Overall a good and readable copy. With manuscript title page (printed title page not present). Some fingerings marked in pencil throughout. Thumb worn with occasional spotting and ink transfer.
Hummel's Piano Concerto No. 2 in A minor. Piano part (with orchestral accompaniment provided in reduction during solo rests).
MUS-06993
$75