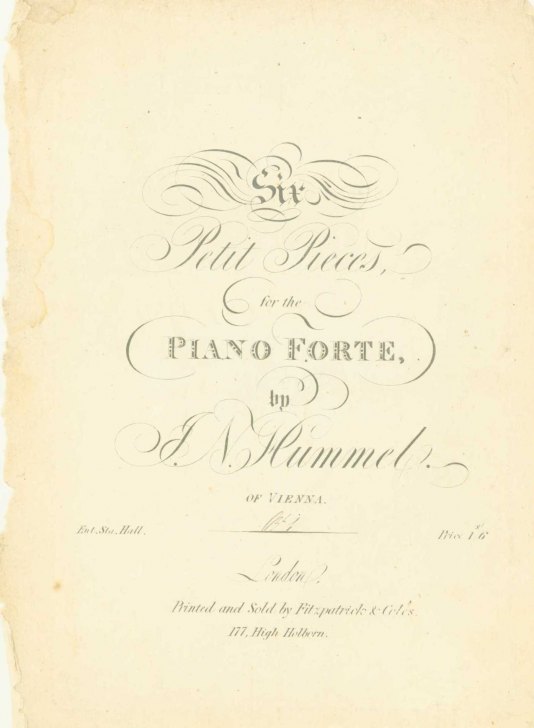 Click Image to Zoom
Enlarge Image
Hummel, Johann N. (1778-1837)
Six Petit Pieces, for the Piano Forte. [Op. 52]
Fitzpatrick & Coles: London, [ca 1815-1825]. Early Edition. Engraved. Quarto. 3 pp. Unidentifiable manuscript initials on cover (possibly those of the publisher). Disbound and all pages detached. Edge tattered from former binding (not affecting). A clean copy in good condition. Minor stains and creases at margins, and top of p. 3 cropped (not affecting).
Contains three of the six pieces of Op. 52: Cadenza, Menuetto, and Allegro. (Romance, Eccossoise, and Rondo not present.)
Published between 1815 and 1825, based on publisher's address.
MUS-06989
$25