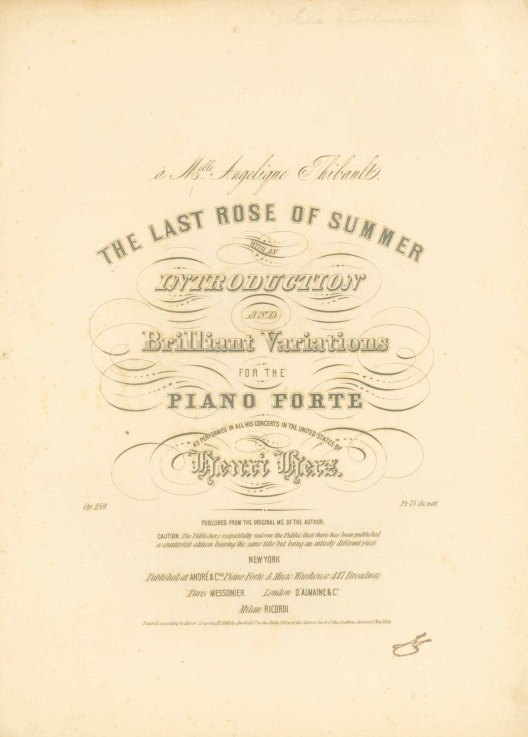 Click Image to Zoom
Enlarge Image
Herz, Henri (1803-1888)
The Last Rose of Summer, with an Introduction and Brilliant Variations for the Piano Forte, as performed in all his concerts in the United States by Henri Herz. Op. 159
André & Co.: New York, 1848. Likely

first edition

. Engraved. Quarto. 9 pp. Disbound with pinholes from former binding at left margin. Outer pages detaching. Chipping to edges and foxed throughout, but all music legible.
Disclaimer on title page: PUBLISHED FROM THE ORIGINAL MS. OF THE AUTHOR. CAUTION. The Publishers respectfully inform the Public that there has been published a counterfeit edition bearing the same title but being an entirely different piece.
MUS-06966
$35