Enlarge Image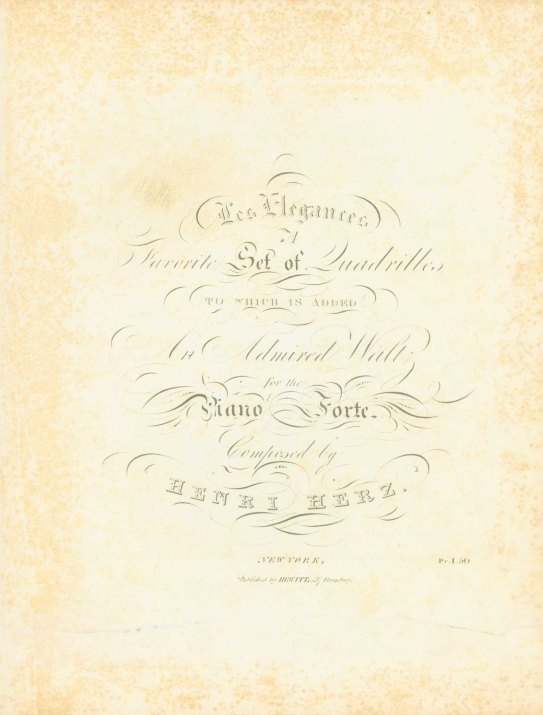 Herz, Henri (1803-1888)
Les Coquettes, two favorite Setts of Quadrilles, arranged in an easy style for the Piano Forte by Charles Jarvis
Fiot, Meignen & Co.: Philadelphia, n/d. Pl.n: "Les Coquettes . 1 . 11 .". Engraved. Quarto. 6 pp. Disbound. Very good condition with a little spotting and a few minor creases.
Sold with: Herz, Henri. Les Elegances. Favorite Set of Quadrilles to which is added An Admired Waltz for the Piano Forte. Hewitt: New York. Engraved. Quarto. 17 pp. Disbound and pages detaching. Fair condition. Foxed, especially on title page and on margins throughout. Tear to title page at bottom (affecting music on verso). Small marginal tears throughout (likely from prior rough page turning).
Charles Jarvis (1837-1895) was an American pianist based in Philadelphia. He performed regularly, most notably with the New York Philharmonic and Theodore Thomas Orchestra, and he founded the Classical Soirées in Philadelphia in 1862. He also composed original works, all of which remain unpublished.
MUS-06965
$35