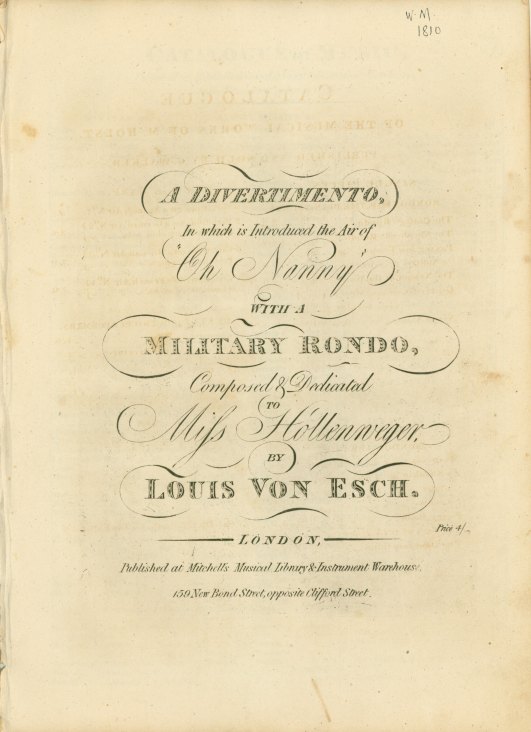 Click Image to Zoom
Enlarge Image
Esch, Louis von
A Divertimento, In Which Is Introduced The Air Of "Oh Nanny" With A Military Rondo.
Mitchell's Musical Library: London. Pl.n 312. Engraved. Quarto. 9 pp. Very good despite ink transfer throughout. Disbound.
Published between 1811 and 1821, based on publisher's address. The first page is a catalogue of Mitchell's Music Library publications.
MUS-06830
$20