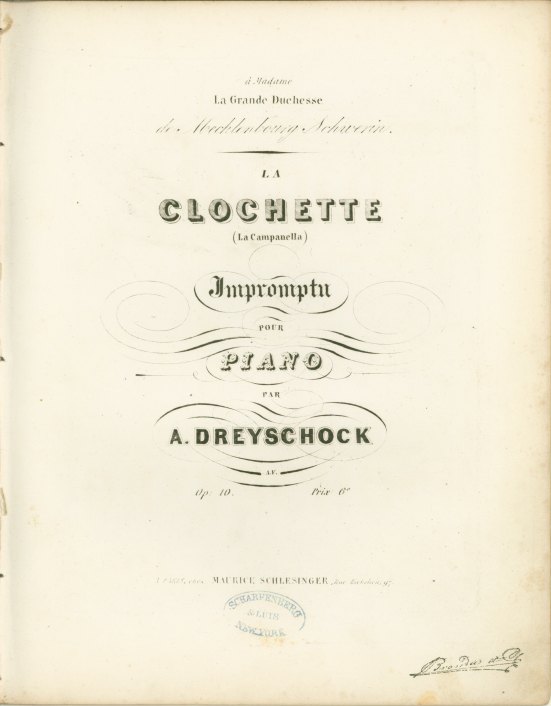 Enlarge Image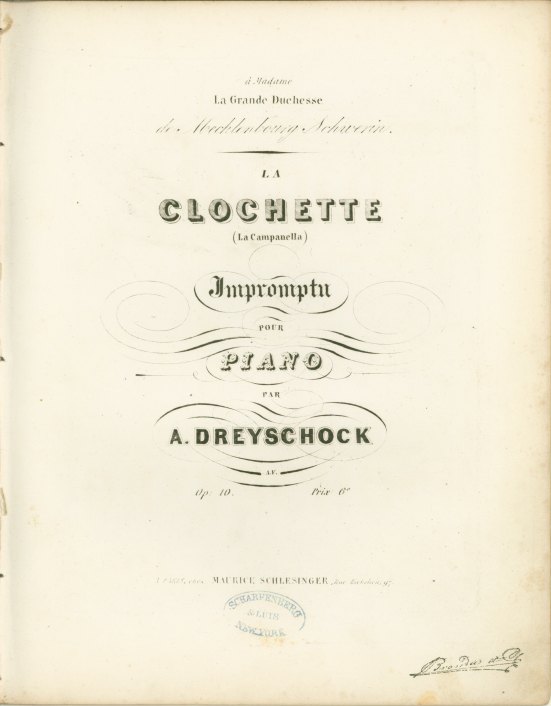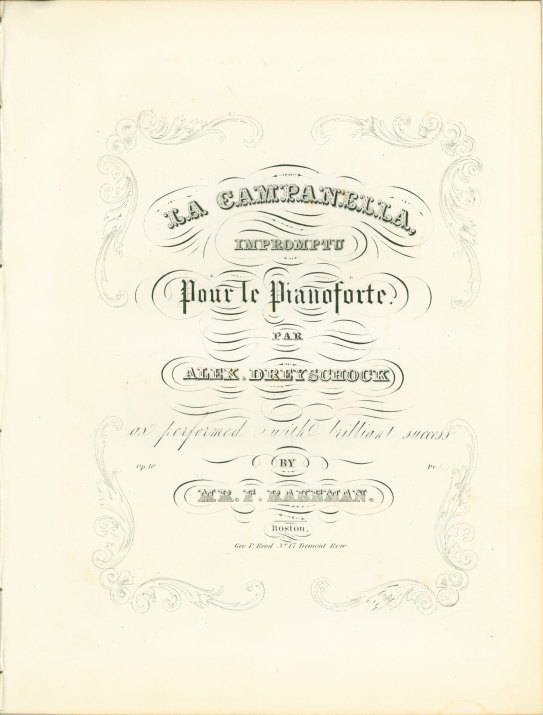 Dreyschock, Alexander
La Campanella / La Clochette. Impromptu For Piano. Op. 10.
Two editions of Dreyschock's
La Campanella
:
Chez Maurice Schlesinger: Paris; Pl.n. M.S.3806; Engraved; Large quarto; 11pp. Good condition with minor staining and dealer stamp on cover page. Disbound with gilt edges. Published before 1846, based on publisher's address.
Geo. P. Reed; Boston; Pl.n. 257; Lithographed; Large quarto; 13pp. Excellent condition. Disbound.
MUS-06811
$30