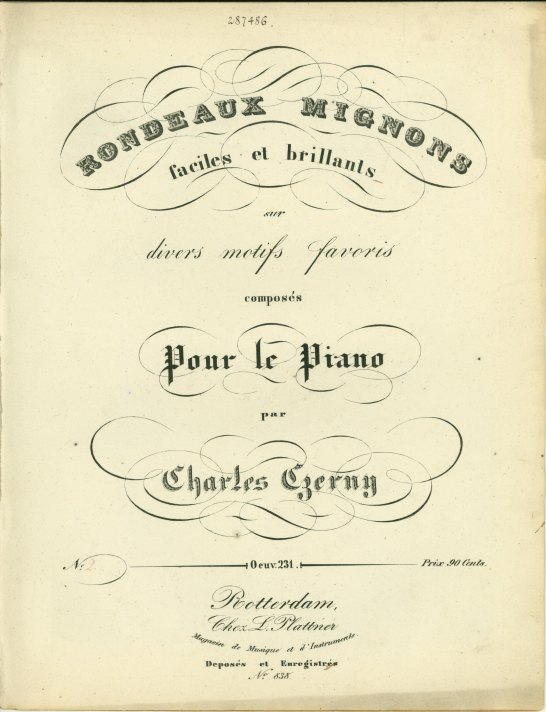 Enlarge Image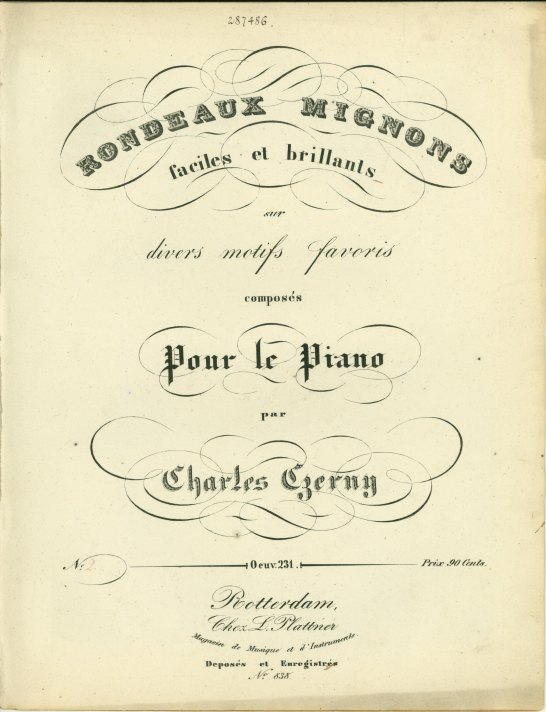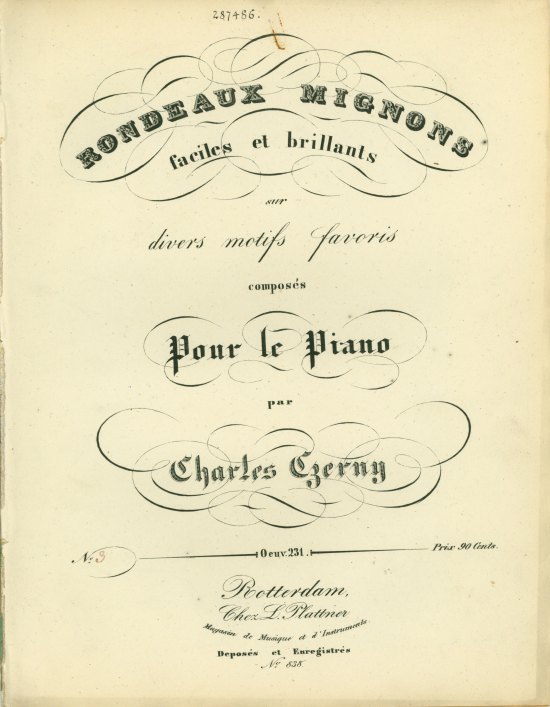 Czerny, Carl (1791-1857)
Rondeaux Mignons Faciles Et Brillants Sur Divers Motifs Favoris Composés Pour Le Piano. Op. 231, No. 2 & No. 3.
Chez L. Plattner: Rotterdam, n.d. Pl.n 841 & 842. Engraved. Quarto. 9 + 9. Both fine copies with strong impressions. (Small paperclip mark to one title page.) Disbound.
The second two of a set of three rondeaux on operatic themes, published as Op. 231: Rondo II. Thema L'Italiana de Rossini and Rondo III. Theme Le Macon de D.F.E. Auber.
MUS-06786
$60