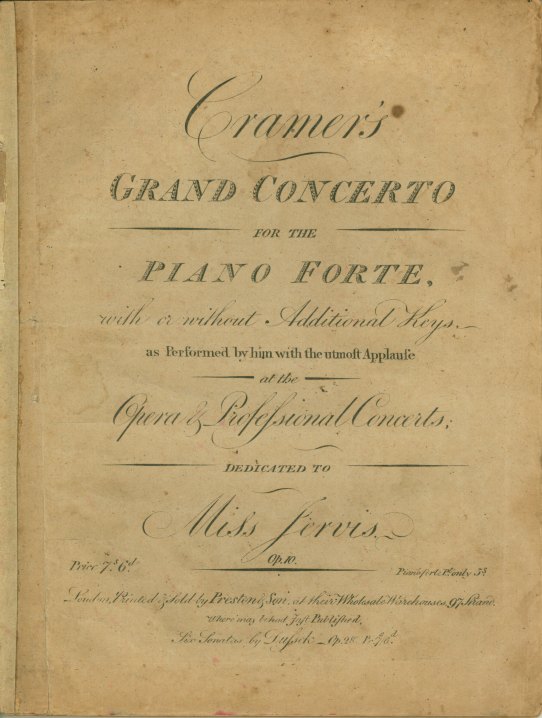 Enlarge Image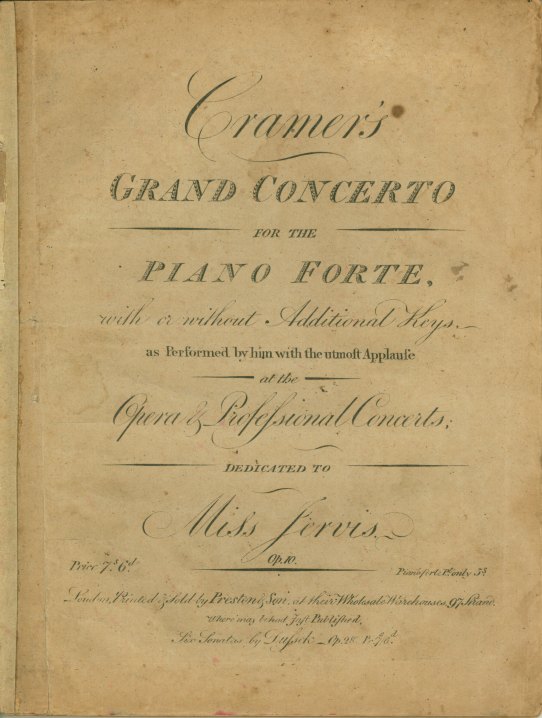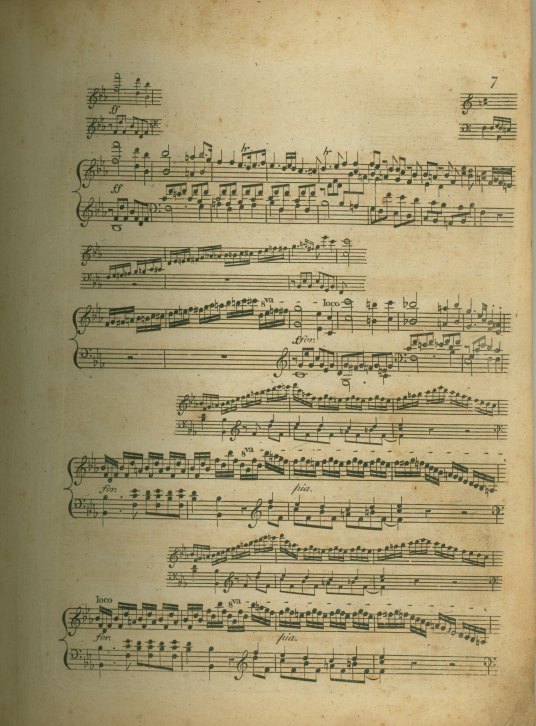 Cramer, J.B. (1771-1858)
Cramer's Grand Concerto for the Piano Forte, with or without Additional Keys. Op. 10.
Preston & Son: London, 1795.

first edition

. Engraved. Quarto. 34 pp. Good condition. A little soiling throughout. Reinforcement tape at hinge.
A nice copy of an early work by Cramer that well represents the transitional period in which it was written: the work can be performed on a keyboard of any size compass, showing alternate versions of passages in the upper clef to make use of the expanded-range pianofortes of the 1790s. Referenced in Milligan's thematic catalog on p. 1.
MUS-06758
$350