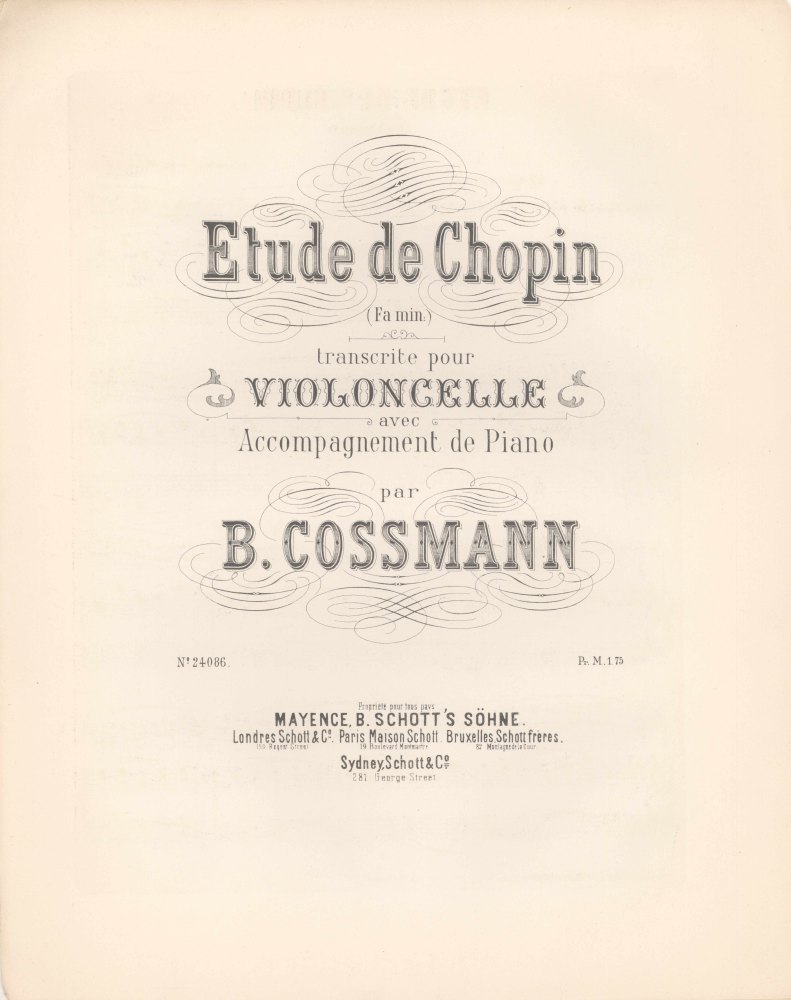 Click Image to Zoom
Enlarge Image
Chopin, Fréderic (1810-1849) and Bernhard Cossmann, arranger.
Etude de Chopin (Fa min.) transcrite pour Violoncelle avec Accompagnement de Piano par B. Cossmann
B. Schott's Söhne: Mayence, c 1887. Pl.n: 24086. Engraved. 3 pp. [vlc part] + 5 pp. [pno part]. Original wrappers (separated at spine and chipped at edges). A crisp copy with some light transfer throughout.
Publication date as per plate number.
MUS-06717
$30