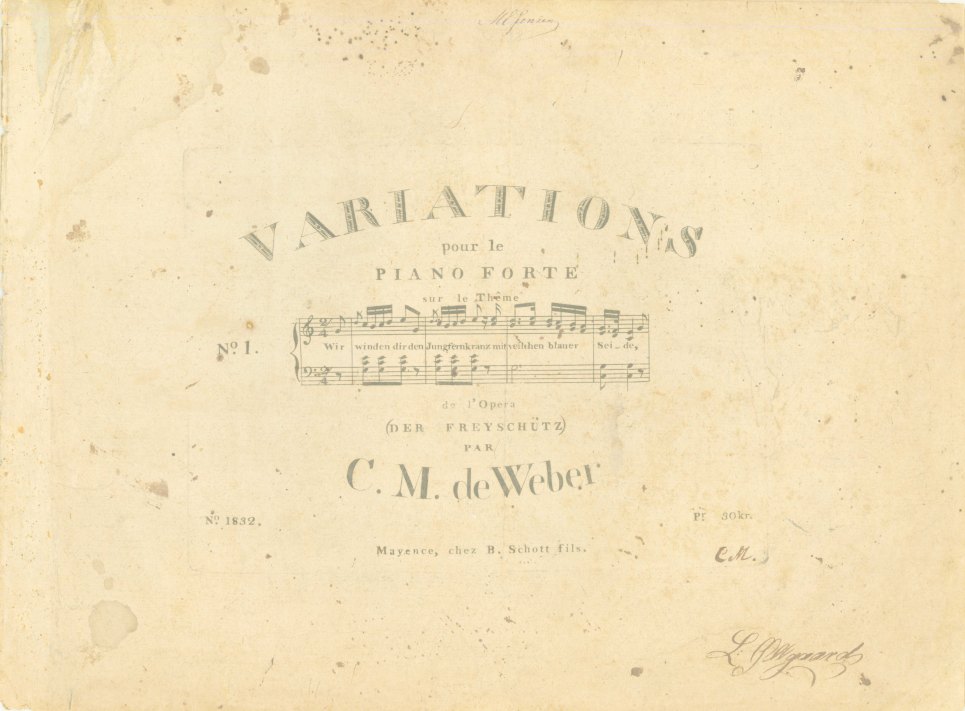 Click Image to Zoom
Enlarge Image
Weber, Carl Maria von (1786-1826)
Variations pour le Piano Forte No. 1. Sur le Thême "Wir Winden dir den Jungfernkranz" de l'Opera (der Freyschütz).
Chez B. Schott fils: Mayence, [ca 1823-1825]. Pl.n: 1832. Engraved. Oblong quarto. 7 pp. Disbound. Title page soiled; signed and initials with printed incipit. Water stains at top center of all pages; one page with a loss of two notes. Tape repair.
Published between 1823 and 1825, based on plate number.
MUS-06518
$40