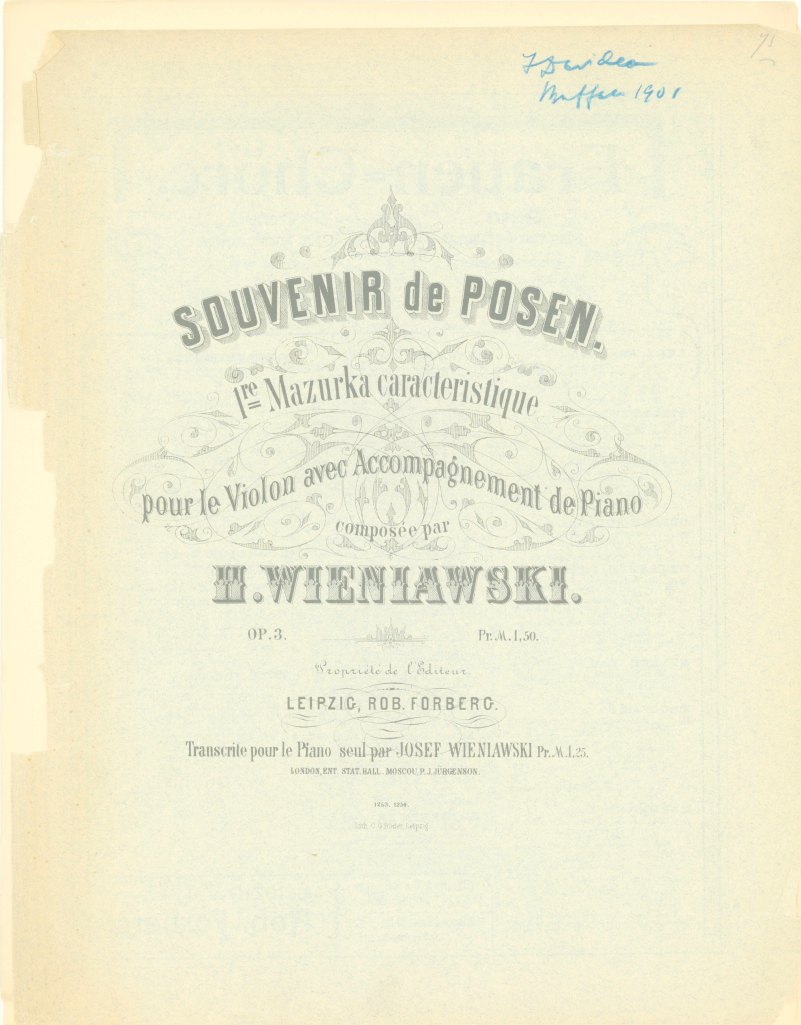 Click Image to Zoom
Enlarge Image
Wieniawski, Henryk (1835-1880)
Souvenir de Posen. 1re Mazurka caracteristique pour le Violon avac Accompagnement de Piano. Op. 3.
Rob. Forberg: Leipzig, c 1872. Pl.n: 1253. Quarto. 2 pp. [vln part] + 7 pp. [pno part]. Cover page detached and quite chipped with signature of former owner at top. Violin part with a few fingerings/bowings in blue grease pencil.
Publication date as per plate number. A lifetime edition of one of Wieniawski's earliest works, first published in 1854.
MUS-06420
$25