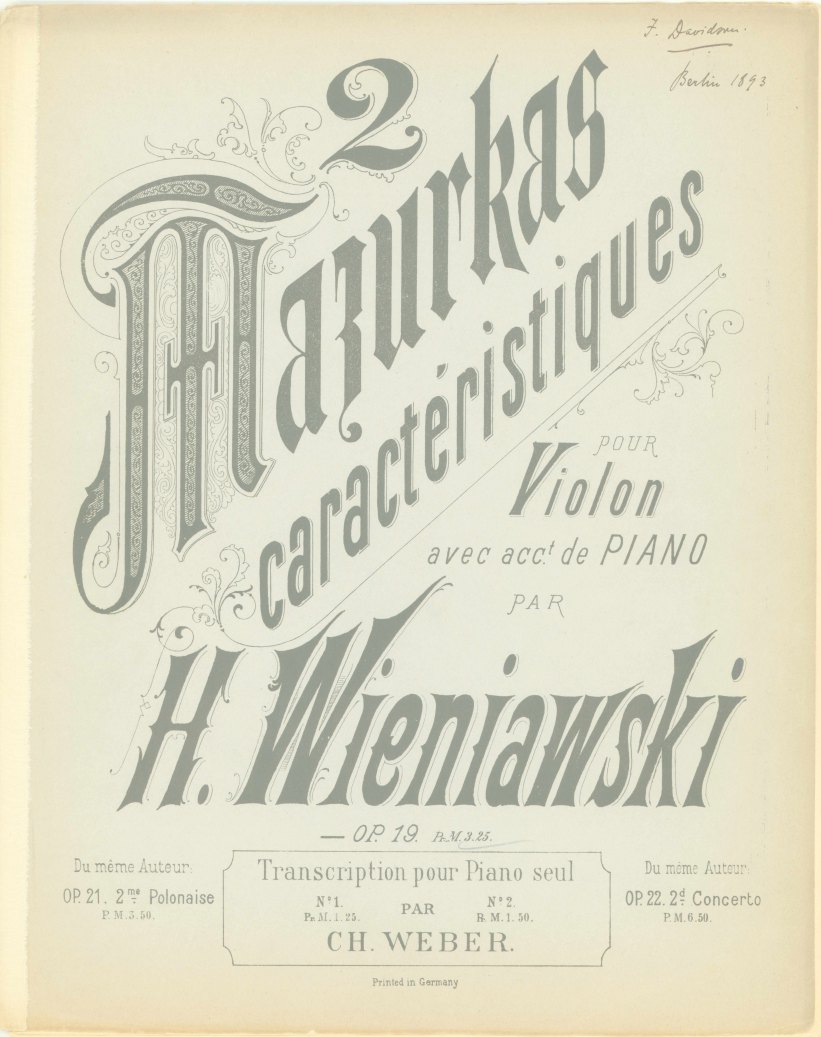 Enlarge Image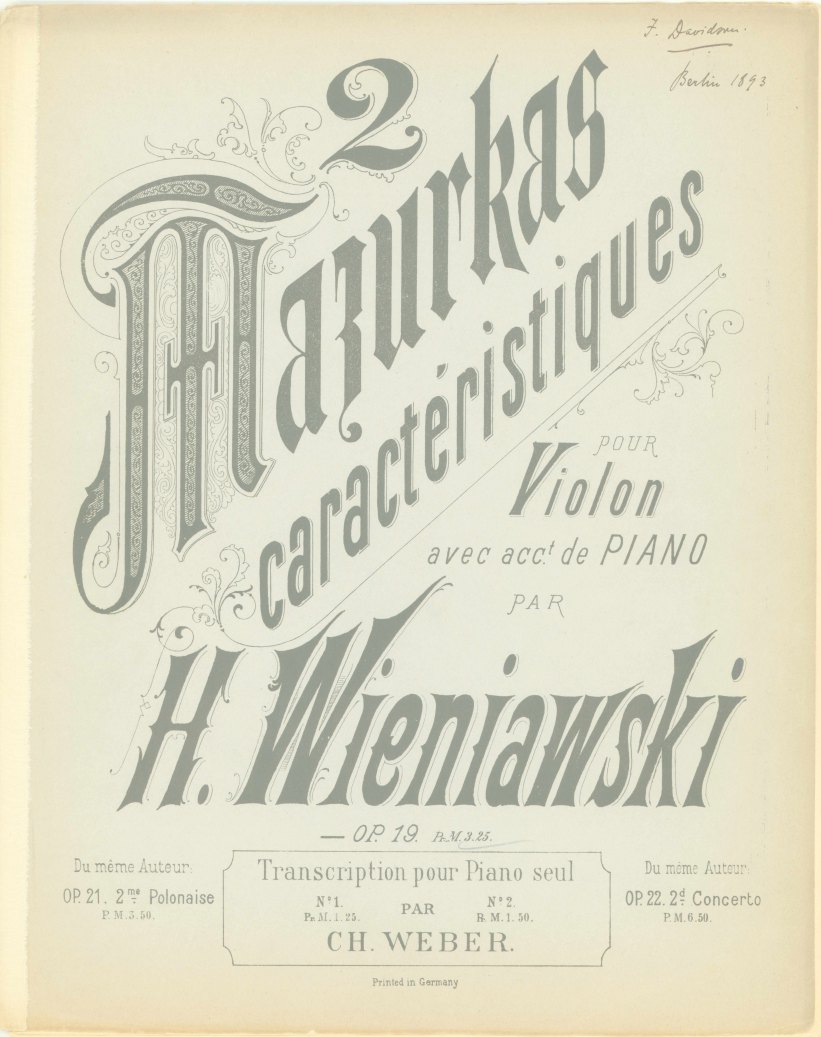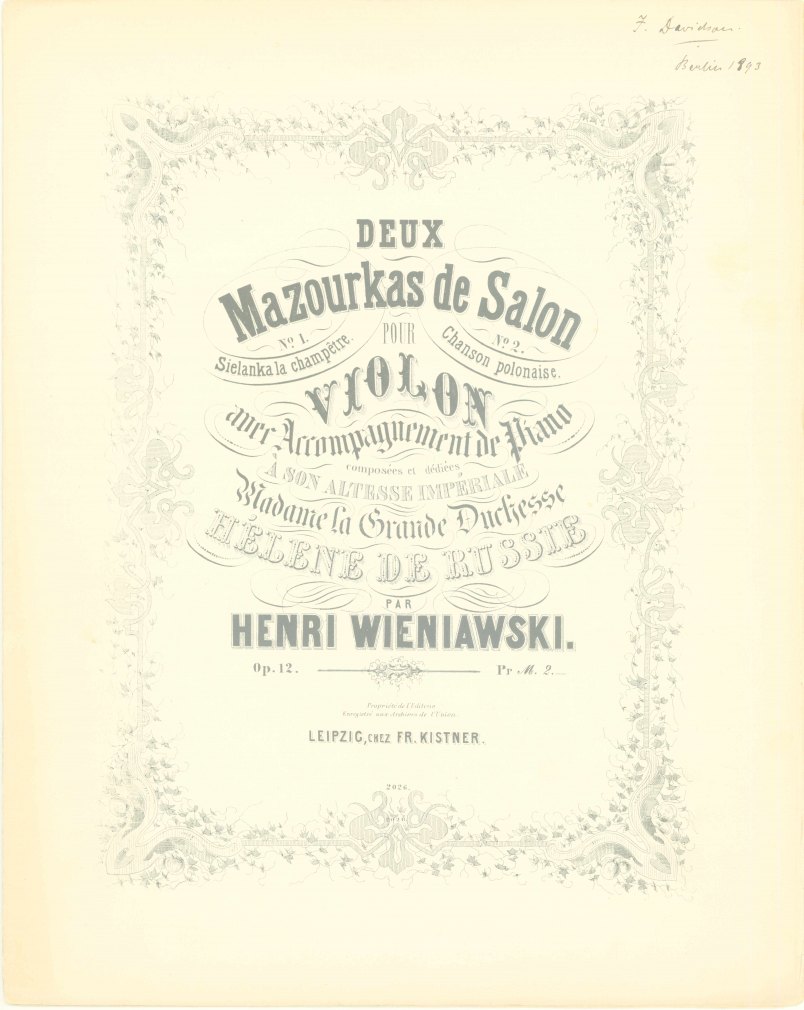 Wieniawski, Henryk (1835-1880)
2 Mazurkas caractéristiques pour Violon avec accompagnment de Piano. Op. 19, No. 1: Obertass; No. 2: Le Ménétrier.
B. Schott's Söhne: Mayence, [1879]. Pl.n: 22571.1. Likely

first edition

. [Publication date as per plate number]. Quarto. 7 pp. [vln part] + 12 pp. [pno part]. Original paper wrappers with reinforced cloth spine. Wrappers a bit toned with signature of former owner at front. Very occasional performance markings to violin part. Otherwise very good.
MUS-06417
$75