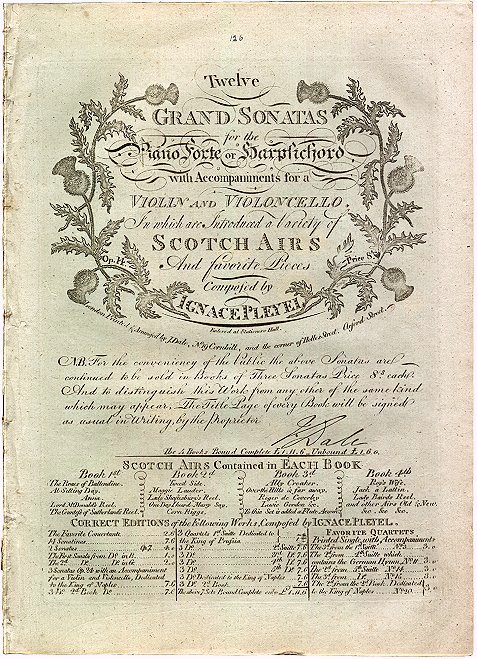 Click Image to Zoom
Enlarge Image
Pleyel, Ignaz (1757-1831)
Piano Trios, B452-54, "Twelve Grand Sonatas for the Piano Forte or Harpsichord, with Accompaniments for a Violin and Violoncello In which is Introduced a Variety of Scotch Airs and Favorite Pieces...Op. 14 [Nos. 4-6]"
J. Dale: London, [1798]. Pl.n: n.p.n. Folio. Paginated 33-57. Disbound. Fine.
Piano part only. Benton 4604. Title page with handsome engraved border of thistles. Includes J. Dale catalogs on title page and final leaf.
MUS-06247
$150