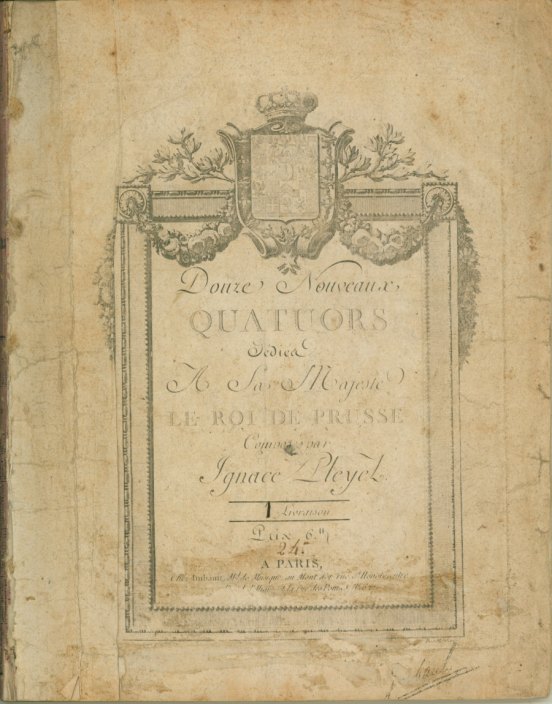 Click Image to Zoom
Enlarge Image
Pleyel, Ignaz (1757-1831)
String Quartets, B331-42, "Douze Nouveaux Quatuors dédiés A Sa Majesté le Roi de Prusse, 1[-4] Livraison"
Imbault: Paris, [1787-94]. Pl.n: 67, 70, 71, 72. Folio. 13/13/13/13 + 10/13/12/12 + 10/11/12/12 + 10/11/12/10 pp. 4th page of second violin part is in contemporary manuscript. Disbound. Title pages faded and crudely restored, the edges of some pages reinforced, musical text of back pages of second violin and viola worn but legible, otherwise good.
A complete set of parts for the twelve Prussian Quartets. Second violin pp. 7-8 supplied in contemporary manuscript. Title page on first violin only. Benton 3247, 3253, 3259, 3265.
MUS-06224
$300