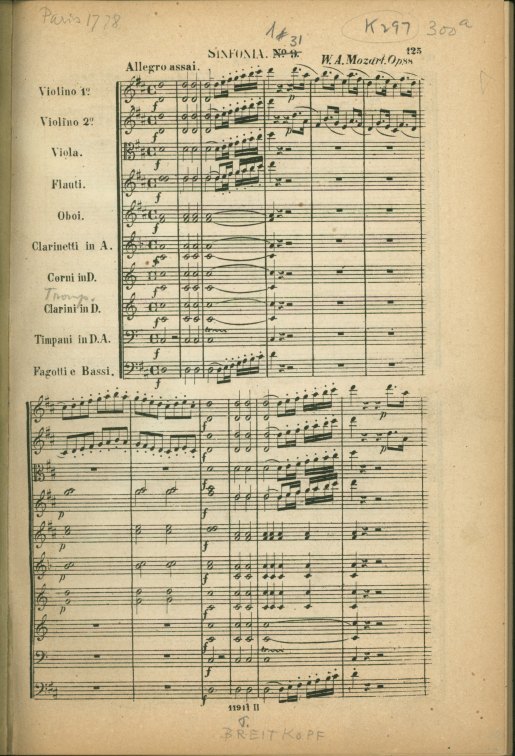 Click Image to Zoom
Enlarge Image
Mozart, W.A. (1756-1791)
Symphony No. 31, "Paris", K297, And Adagio & Fugue, K546, Arranged For String Quartet.
Octavo. Modern boards. A few pencilled markings, otherwise very good.
Full score of these two works:
Sinfonia No. 9 ["Paris"]...W.A.Mozart Op. 88. Breitkopf & Härtel: Leipzig, [after 1860]. Plate no. 11911 II. Paginated 125-180. Title page missing.
W.A. Mozarts zehn berühmte Quartetten für 2 Violinen, Viola & Violoncelle, neue auf das Sorgfältigste durchgesehen Original Ausgabe. André: Offenbach, [1843]. 11 pp. N.p.n.
MUS-05978
$85