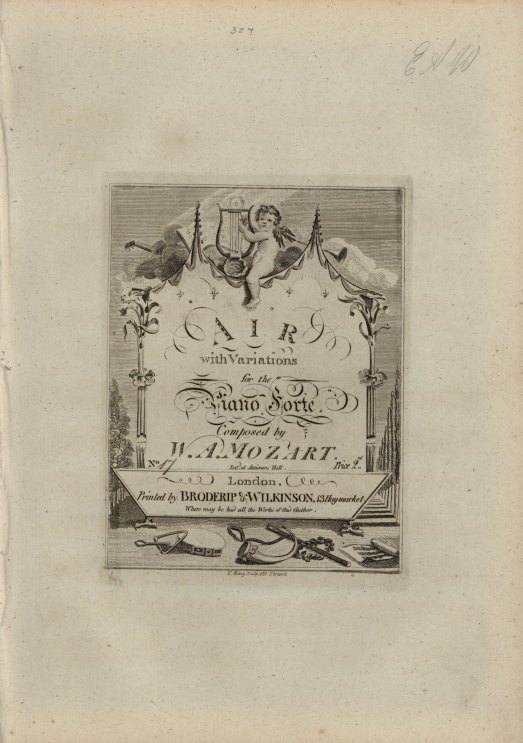 Click Image to Zoom
Enlarge Image
Mozart, W.A. (1756-1791)
Piano Variations, K180, 354, 25, Air with Variations for the Piano-Forte, Nos. 17, 18, 20
Broderip & Wilkinson: London, [1798-1808]. Folio. 5 + 13 + 3 pp. (17 and 20 foliated in ink from former binding). Disbound. Small chip out of extreme corner of one page, otherwise very good, a bright, clean impression.
Three separate publications from Broderip and Wilkinson's series, each with the same attractive engraved vignette on the title page:
No. 17 (K180), theme by Salieri, from his opera La fiera di Venezia.
No. 18 (K354), theme by Antoine-Laurent Baudron, the tune "Je suis Lindor," from Beaumarchais's Barbier de Seville.
No. 20 (K25), theme from the song "Willem von Nassau."
MUS-05928
$250