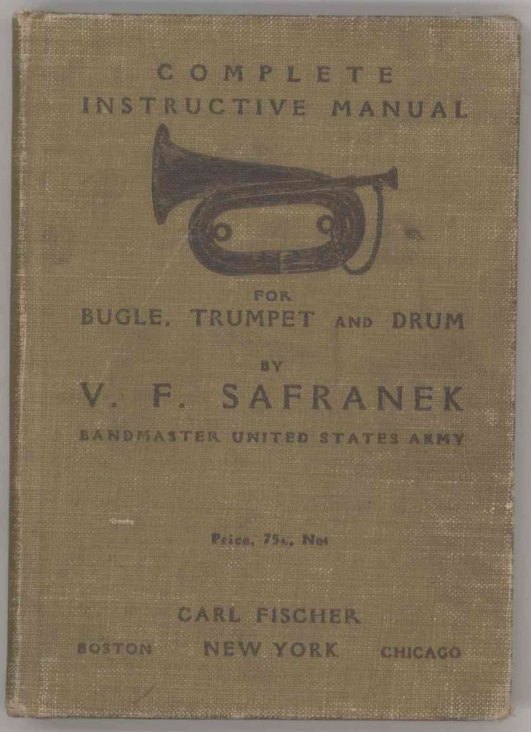 Enlarge Image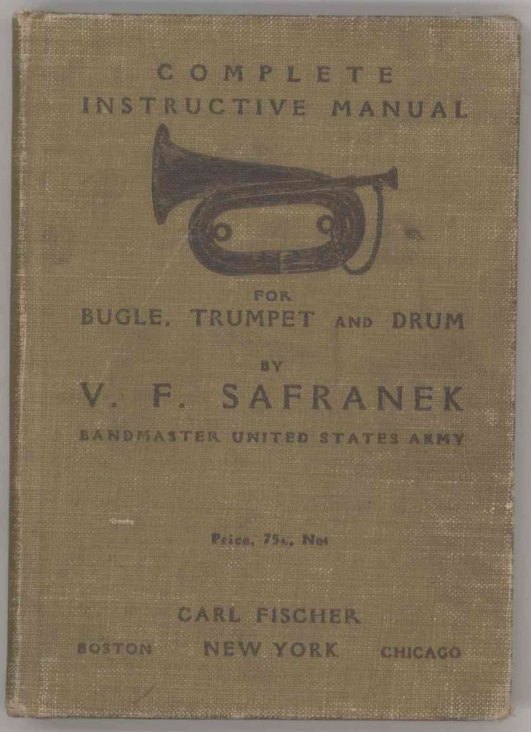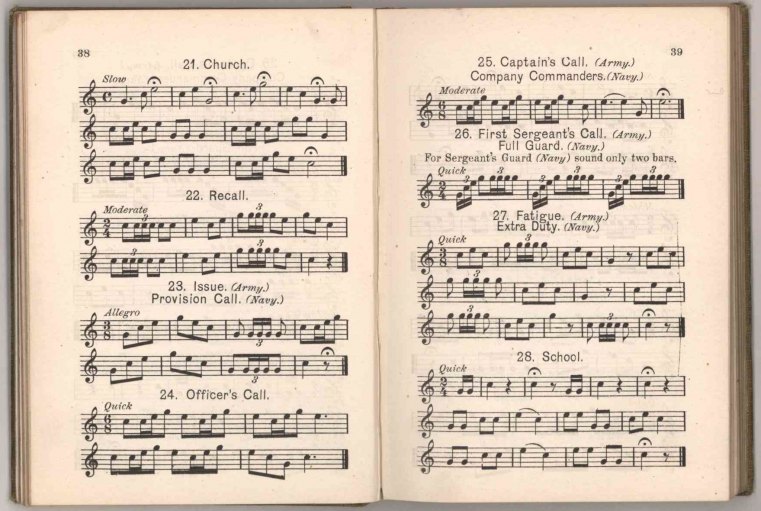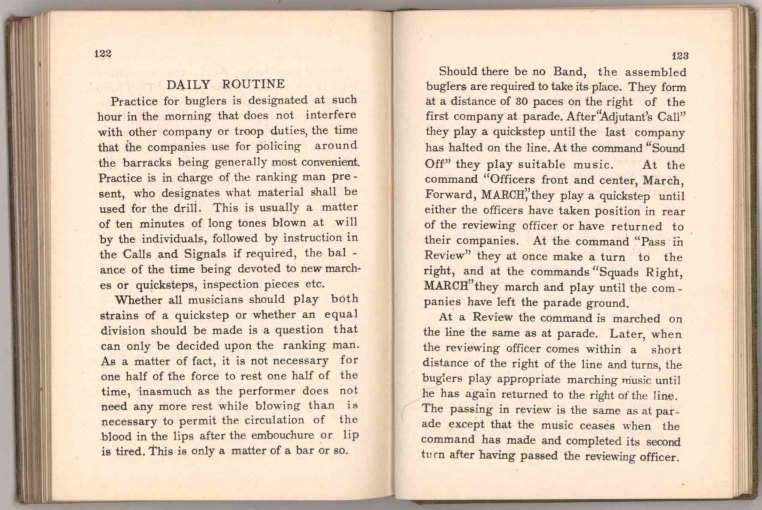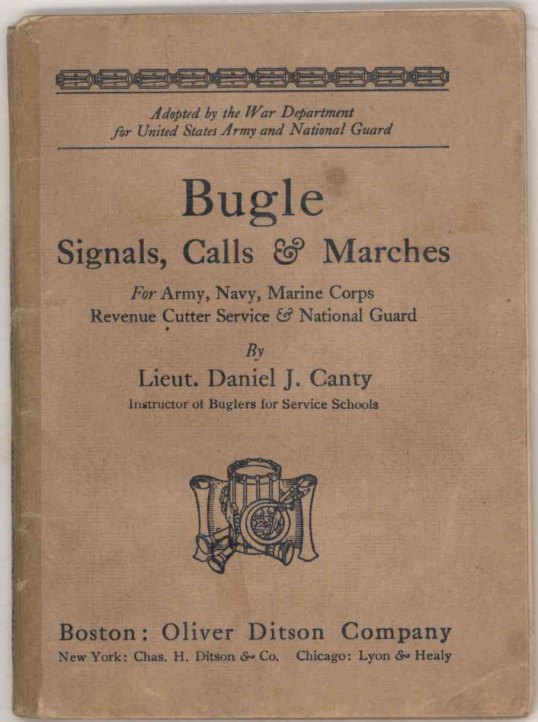 BUGLE / TRUMPET - WORLD WAR I METHOD AND CALL BOOKS
Safranek, Vincent Frank (1867-1955)
Complete Instructive Manual for Bugle, Trumpet and Drum.
Carl Fischer: New York, 1918 (revised from first edition of 1916). 16mo. 157 pp. Including six black and white photographs of a bugler in various military positions (at attention, for inspection, etc.) and two pages illustrating trumpet cords. Brown buckram with embossed trumpet on cover. In very good condition with a little wear to boards. Small stain at bottom of pp. 151-157.
A book of trumpet and bugle calls published in the final year of World War I, replete with call lyrics, instructions for braiding trumpet cords and signaling, warm-up and practice exercises, as well as guidance for daily routines, inspections, and practice sessions. The volume's small size enabled a solider-bugler to keep it in his pocket.
Vincent Frank Safranek was a Czech-born musician who, after immigrating to America, served as a United States Army bandmaster for thirty years. He augmented the bands under his charge with alto and bass clarinets, oboes, and French horns, and often employed expanded reed sections. He also composed and arranged a great volume of band music and was appointed for a time the "Chief Band Arranger" at Carl Fischer.
Sold together with:
Canty, Daniel J. Bugle. Signal, Calls & Marches for Army, Navy, Marine Corps Revenue Cutter Service & National Guard. Oliver Ditson Company: Boston, 1917. 16mo. 68 pp. Paper wraps, just a bit worn. Sprung with a piece of tape at spine, otherwise good and internally quite clean.
MTH-15310
$125