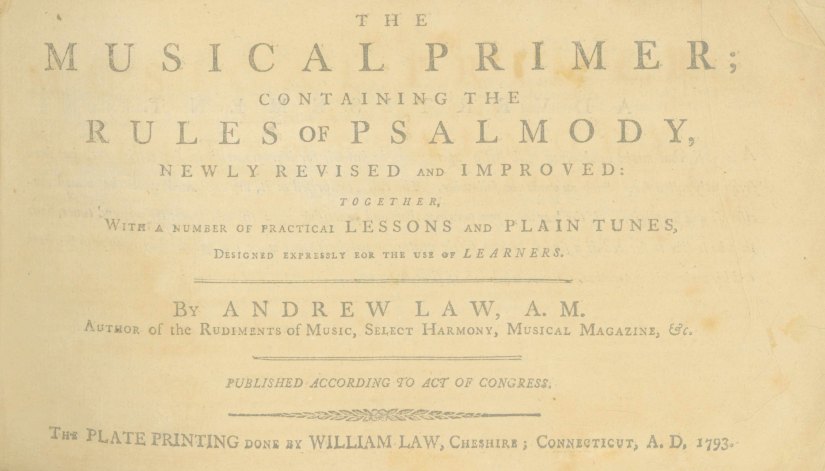 Enlarge Image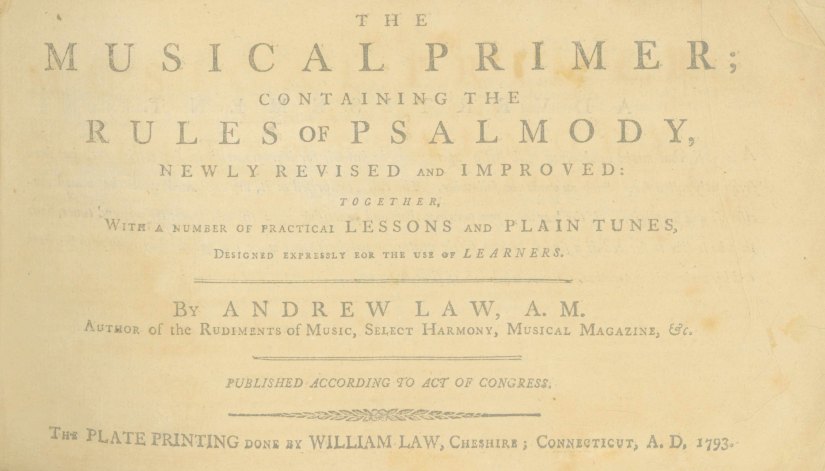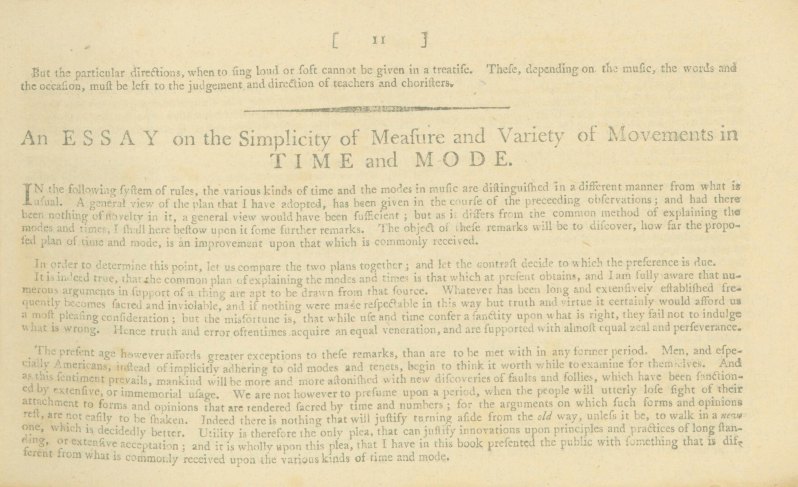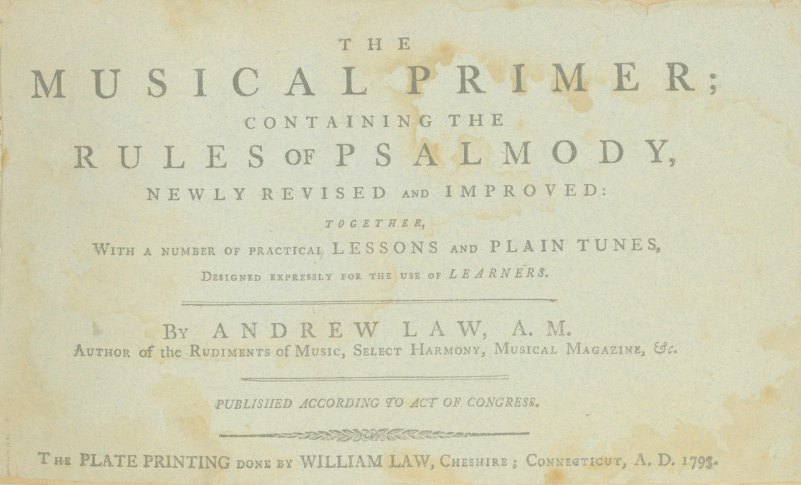 Law, Andrew (1740-1821)
The Musical Primer; containing the Rules of Psalmody, newly revised and improved: together, with a number of practical Lessons and Plain Tunes, designed expressly for the use of Learners.
William Law: Connecticut, 1793.

first edition

. Oblong octavo. 32 pp. Sewn with two sets of wraps: original blue paper wraps beneath newer marbled paper wraps. A nice copy; clean and in very good condition (minor spotting and bleedthrough; back wrappers worn and stained).
An important early American method.
This attractive and scarce copy of The Musical Primer is a first edition. It was later repurposed as the second part of the compilation of pedagogical writings that Law published under the title The Art of Singing a year later in 1794.
As the Advertisement on the verso of the title page states, Andrew Law intended this little method for beginners: A book, that might be obtained with little expence, and be suitable for learners at their first setting out, has been frequently called for. Such an one [sic] is the following. The rules, comprised in it, are explained with the utmost conciseness and simplicity. If the learner, upon purusing them and practicing upon the additional lessons, and tune, finds that he is like to succeed as a singer, he may safely venture to purchase other music; if not, he may relinquish his book and his undertaking together, without much loss of time or money.
Law begins with brief introductions to diction, clefs, modes, meter, and dynamics. He then presents the keys and scales and dedicates a number of pages to reading music, focusing mostly on rhythm and meter. The method concludes with nine pages of psalm tunes set for four voices. (Psalm tunes were melodies, popular in Anglican and early American worship, used for the singing of psalm texts that had been recast in the poetic meters.) Among those tunes that Law includes are the famous Windsor melody and one entitled Litchfield -- which, in taking the spelling of the American town rather than that of the English (Lichfield), likely originated in Law's home state of Connecticut.
Andrew Law was among the foremost American musicians of his day, traveling throughout New England as a singing teacher and minister. He founded schools of music and singing in Philadelphia, Boston, New York, and Charleston, and earned much success with his pedagogical publications and tunebook compilations, which were printed, as this one was, by his brother William. His first edited collection of sacred tunes was the first of its time to feature American and English music in equal measure.
MTH-14984
$1,350