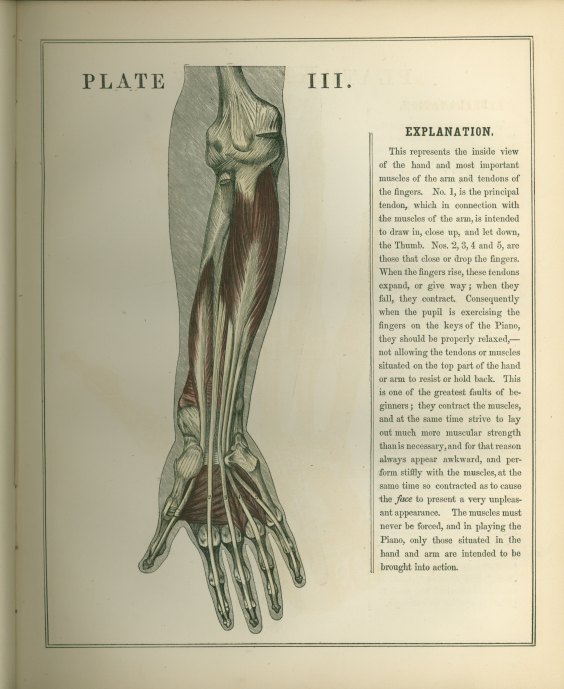 Enlarge Image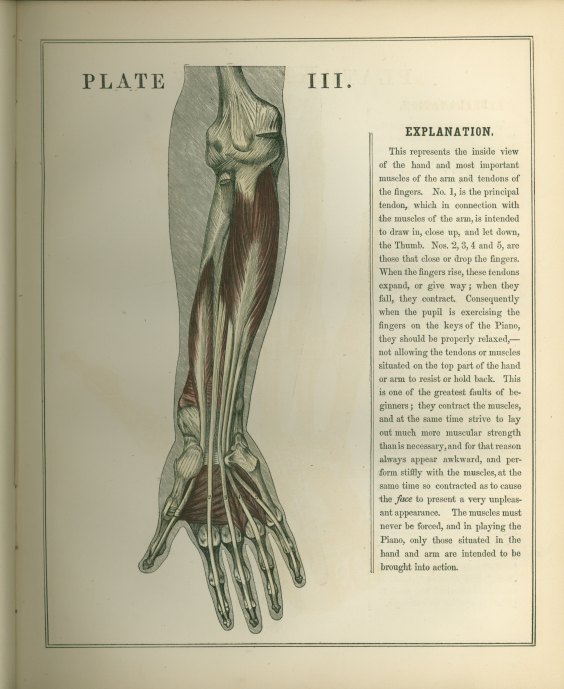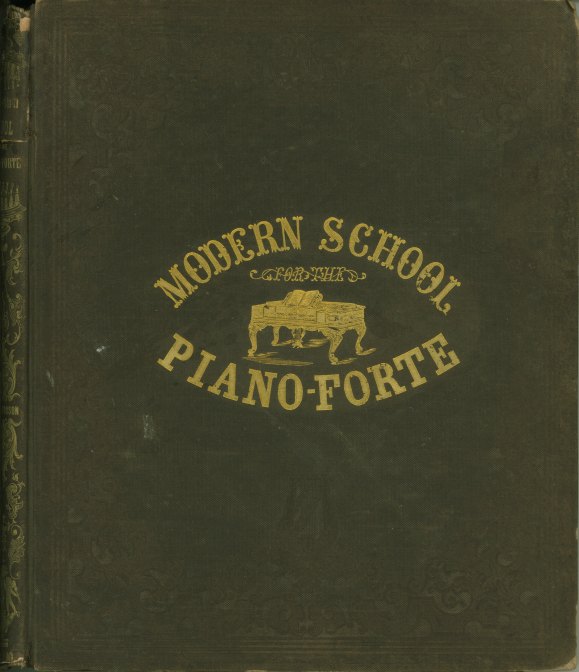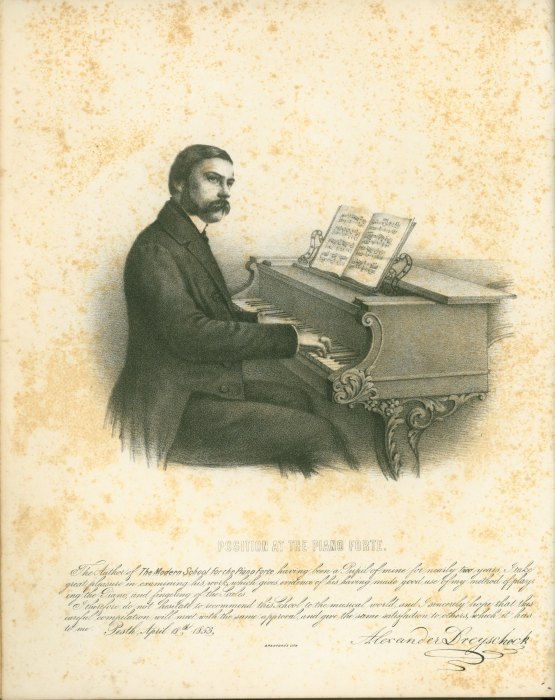 PIANO - AN AMERICAN METHOD
Richardson, Nathan (1827-1859)
The Modern School for the Piano-forte...comprising a complete course of instruction, based upon a new principle...with anatomical illustrations of the hands, showing the use of their muscles and tendons in playing the piano.
Self-published: Boston, nd [c 1853]. Third edition. Quarto. 240 pp. 5 colored anatomical illustrations. Brown buckram with design in relief and gilt title, gilt lettering on spine and all edges. Internally fine, binding fair with spine ends bumped and top part of label chipped and reglued.
This method was Richardson's first of two piano instruction books, both assuring him a prominent place in American pedagogy; indeed, his were the preferred instruction methods for piano teachers well into the 20th century. With his brother, he established a music store and publishing enterprise, contracting with prominent American musicians such as William Mason and George Root .
MTH-14291
$100