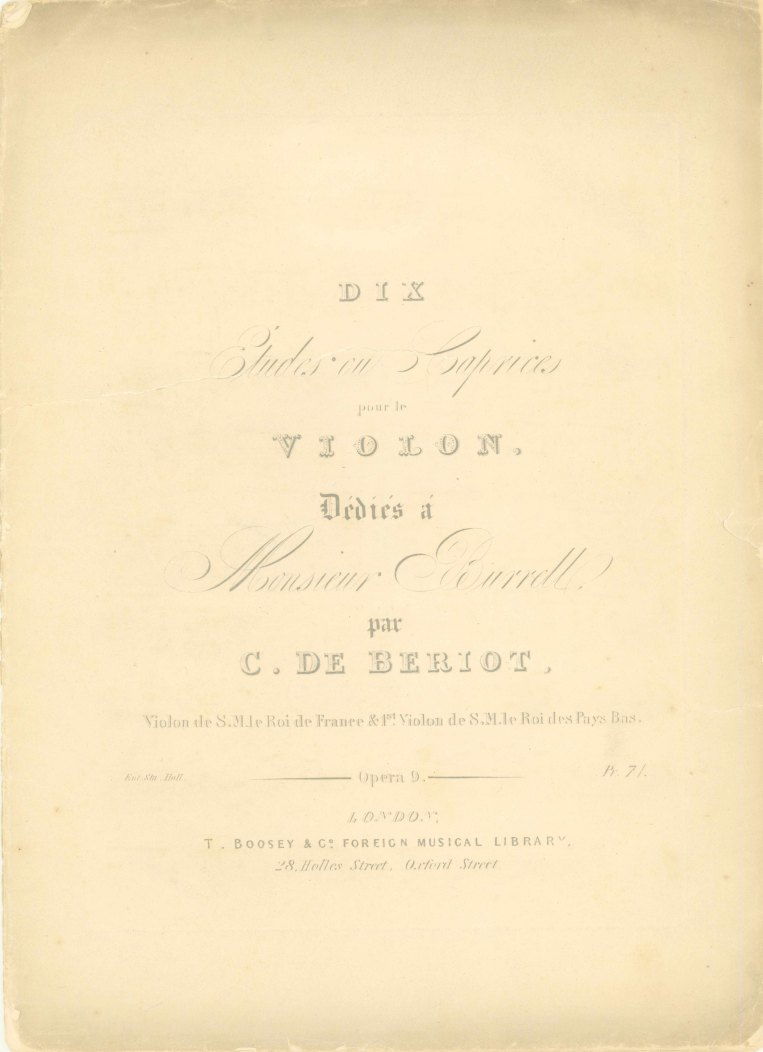 Click Image to Zoom
Enlarge Image
Bériot, Charles De (1802-1870)
Dix Études Ou Caprices Pour Le Violon. Op. 9.
T. Boosey & Co: London, [after 1825]. Pl.n 1504. Engraved. Quarto. 23 pp. Cover quite dusty, separating, and with large tear through title. Heavy ink transfer throughout.
The date of this particular copy is unknown; the earliest edition seems to be that published by Clementi in 1825.
MTH-06485
$60