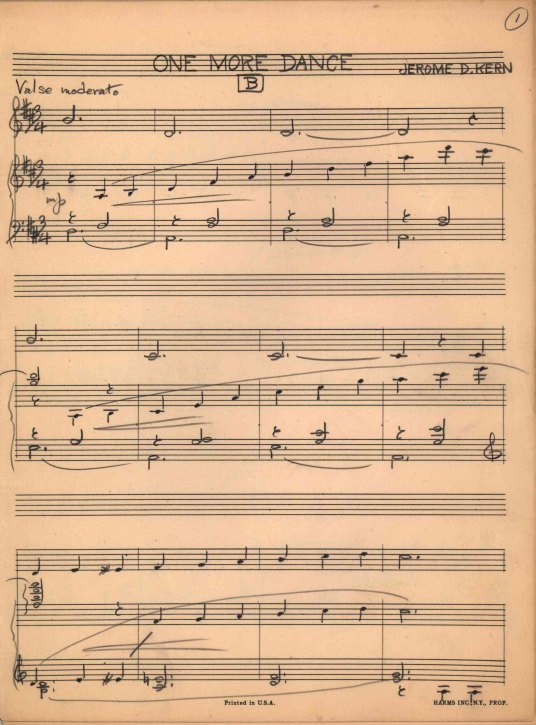 Enlarge Image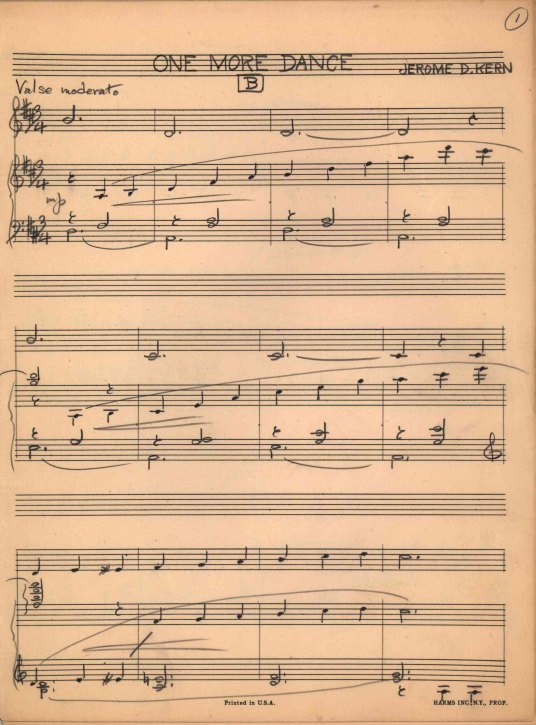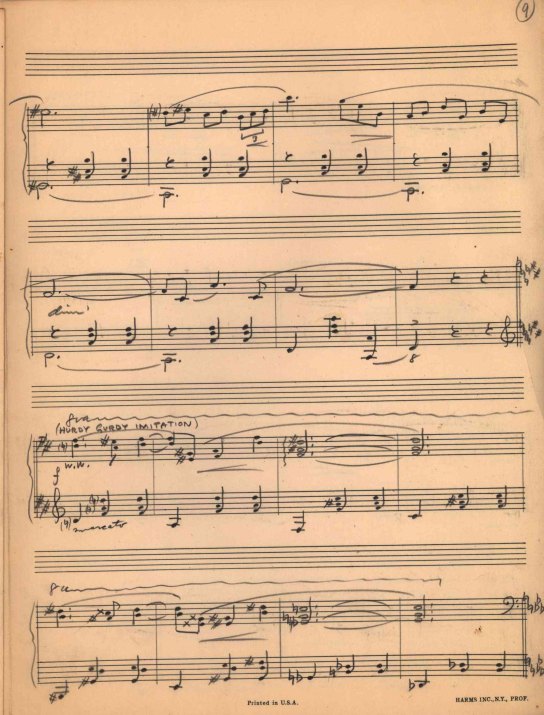 KERN, JEROME - COPYIST MANUSCRIPT OF "ONE MORE DANCE"
Kern, Jerome D. (1885-1945)
Folio. 12 pp. (with music, 16 pp. in total). In very good condition.
Copyist manuscript in pencil, scored for piano with an additional melody line and no lyrics. Titled "One More Dance" on Harms Inc. music paper. Several notations, possibly in a different hand. The cover is titled in pencil One More Dance / B / Jerome D. Kern.
"One More Dance" is a waltz from Jerome Kern's highly successful Broadway show
Music in the Air
(1932). It is the first song in the second act and is sung by the character Bruno.
Because this score has no lyrics but includes indications such as hurdy-gurdy imitation and bassoons, it may have been intended for the orchestrator, who, in this case, was the illustrious Robert Russell Bennett. Perhaps it was considered for use in the entr'acte prior to the second act.
Since we acquired this manuscript with other material associated with the premiere of Music in the Air, we are confident it was used in some capacity for the show's highly successful opening on November 8, 1932.
MAN-15799
$400