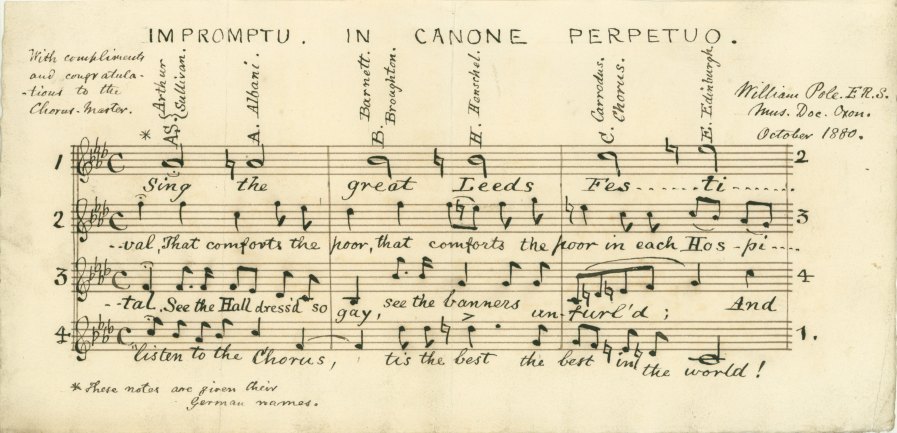 Enlarge Image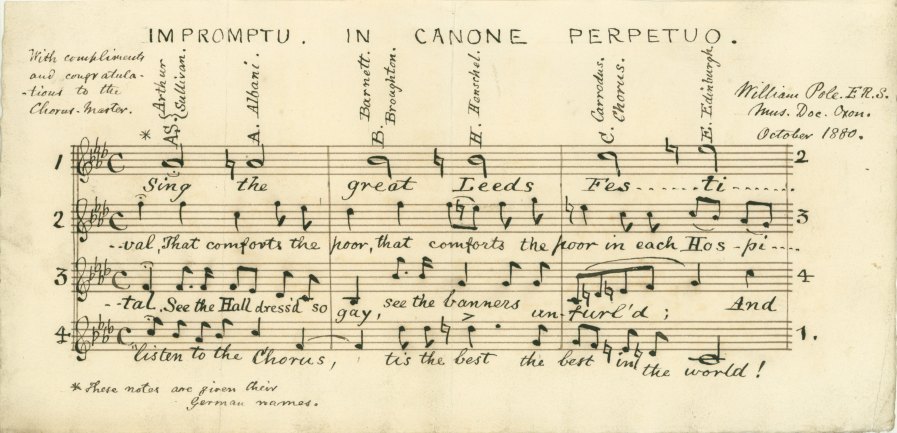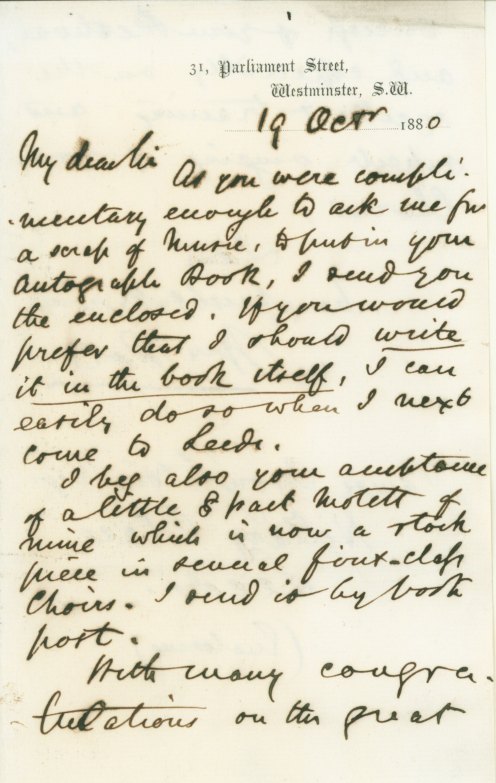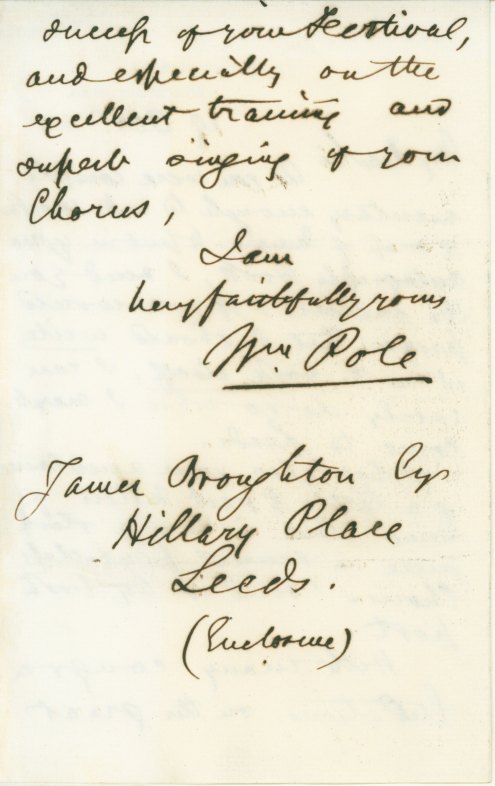 Pole, William (1814-1900)
Manuscript: Impromtu in Canone Perpetuo.
Signed"William Pole, E. R. S.". London, October 1880. 6" h x 12" w. 1 p. With accompanying autograph letter signed Wm. Pole. Manuscript very good condition with vertical crease. ALS also fine.
The manuscript of Pole's
Impromptu in Canone Perpetuo
, which he wrote for the Leeds Festival at the request of its choral director, James Broughton. Pole signs with
compliments and congratulations to the Chorus-Master. William Pole. E.R.S. Mus. Doc. Oxon. October 1880.
As indicated above the upper staff, each note of the canon's opening phrase pays homage to a person, group, or place related to the festival: "A" for Arthur Sullivan, who served as conductor during the 1870s; "B-flat" for composer John Francis Barnett, who premiered a cantata there in 1880, etc.
The canon is accompanied by a letter in which Pole extends further praise to Broughton: …congratulations on the present success of your festival, and especially on the excellent training and superb singing of your chorus.
William Pole was an English civil engineer and music scholar who wrote and lectured on musical theory and acoustics.
MAN-01607
$250