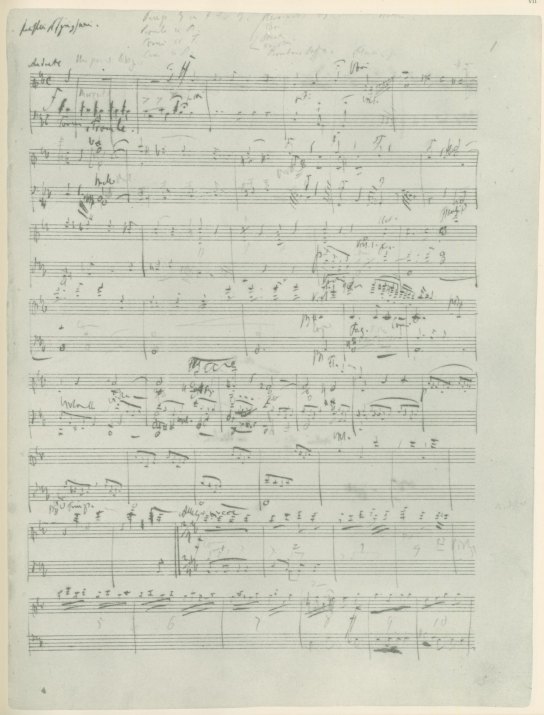 Click Image to Zoom
Enlarge Image
Schumann, Robert (1810-1856)
Symphony No. 1, Op. 38. [Manuscript facsimile].
Robert Owen Lehman Foundation: New York, 1967. Quarto. xxvi pp. [sketches] + 196 pp. [symphony, inc. 6 pp. corrections/revisions at end]. Beige buckram boards with gold-stamped Schumann signature at front. Internally excellent. Small water stain on front cover; top of spine lightly bumped.
A handsome presentation of the facsimile manuscript of Schumann's First Symphony.
Schumann undertook the composition of this work at the encouragement of his wife, Clara, after having failed for years to premiere and publish a symphony. He wrote an entire draft in the course of four days in January 1839 and finished the orchestration the following month. The premiere that March was such a success that Schumann would consider the evening among the most important of his career.
FAC-10747
$375