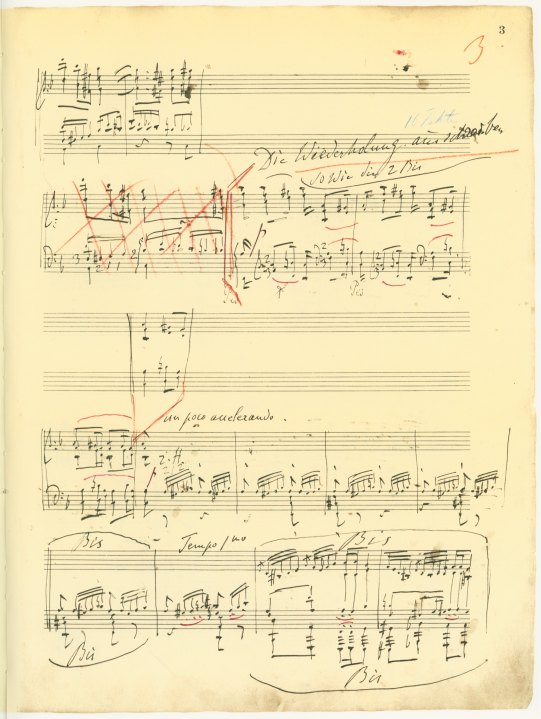 Click Image to Zoom
Enlarge Image
Liszt, Franz
Hungarian Rhapsody For Piano Solo.
Editio Musica: Budapest, 1985. Folio. 27 facsimile pp.; 11 commentary pp. in English, German and Hungarian by M. P. Eckhardt. Tiny blemish on top edge of front cover, and two on edge of back cover, but otherwise a beautiful copy.
A handsome facsimile in a deluxe binding in burgundy velvet with a bas-relief medallion portrait of Liszt set in bronze. Limited Edition No. 631. Issued on the 175th anniversary of Liszt's birth and the centenary of his death.
FAC-09891
$385