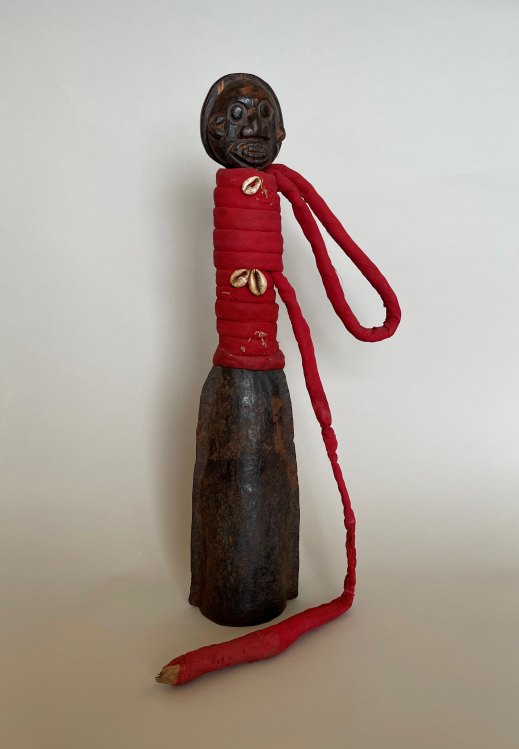 Enlarge Image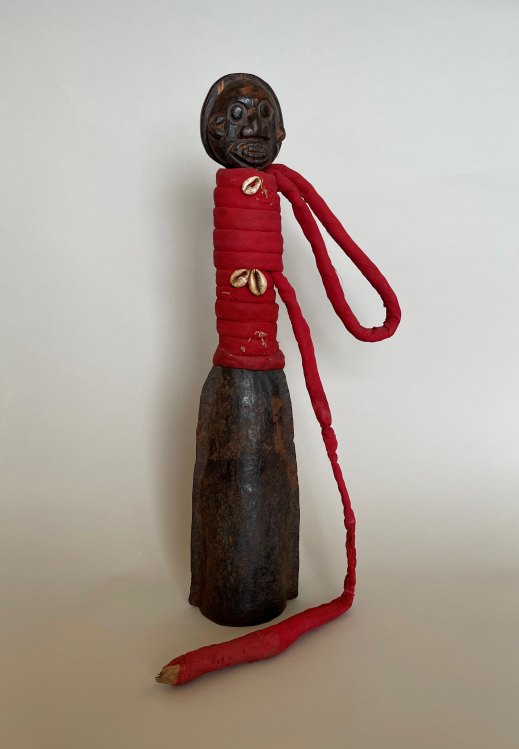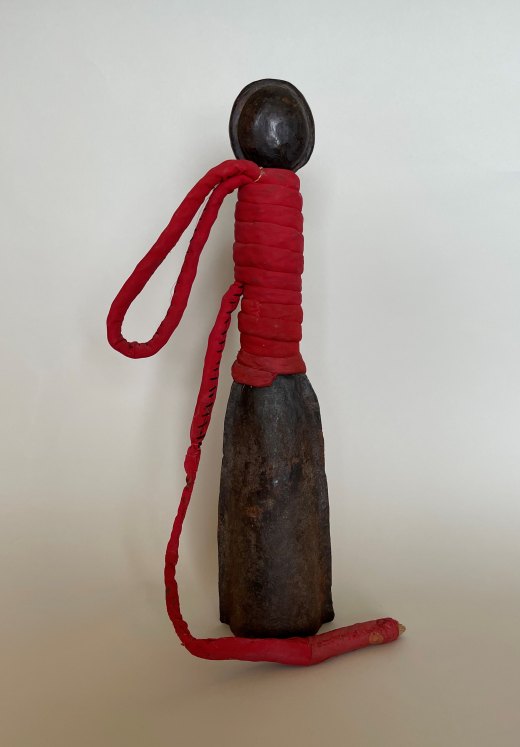 BELL - AFRICAN
Length: 20.5" (51 cm). Inner diameter of bell at widest point: 3.5" (8.9 cm). Widest total width: 4.5" (11.4 cm). Excellent condition.
A bell made in the Bamum area of Cameroon. Crafted of iron, with a sculpted wooden head and wrapped in red cloth with three cowerie shells attached to front. These bells were used in order to assemble people on the occasion of an important event and are considered an emblem of power. The sculpted head is typical of Bamumian classic style, with carved large eyes, wide nose, and mouth open with carved teeth.
The Kingdom of Bamum (also spelled Bamoum, Bamun, Bamoun, or Mum) (1394–1884) was a pre-colonial Central African state in what is now northwest Cameroon. It was founded by the Bamun, an ethnic group from northeast Cameroon.
This bell, a fine specimen with "good age", came from a private 20th-century French collection.
INS-15099
$600