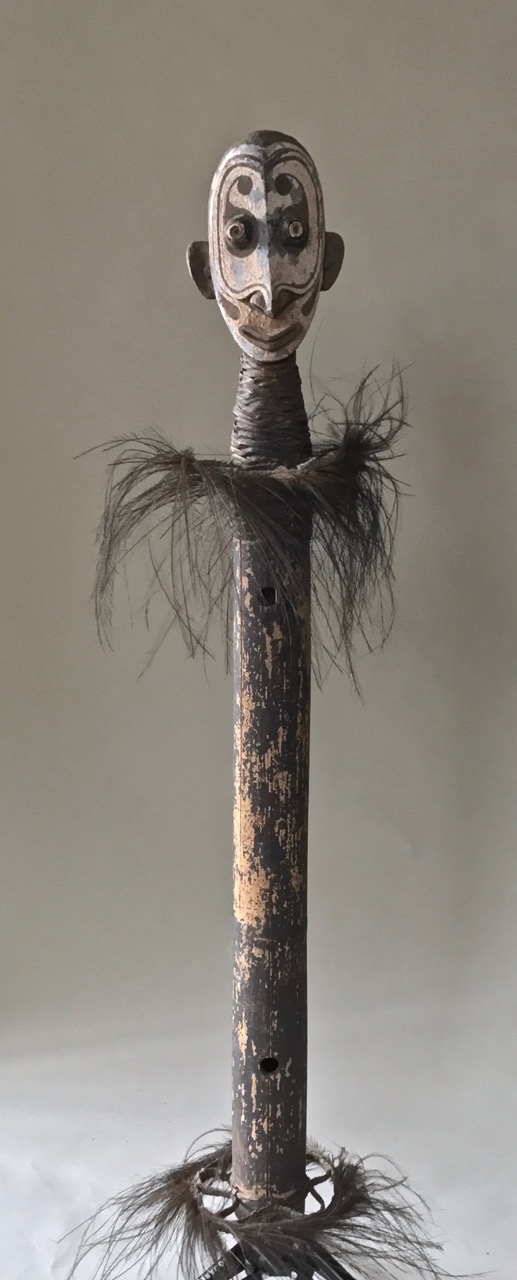 Click Image to Zoom
Enlarge Image
FLUTE - A PAPUA NEW GUINEA FLUTE OR WUSEAR
Papua New Guinea, probably first half of the 20th century. Total length 38.5" (97.8 cm). Several cracks, painting abraided; otherwise very good.
A carved bamboo flute terminating in a painted stylized ancestral head with seashell eyes, with braided rattan collar embellished with exotic bird feathers and the end also with braided rattan and feathers.
Flutes such as these were played in male initiation ceremonies and were believed to possess supernatural qualities and powers, with the sound of flute being that of the ancestor.
INS-14195
$500