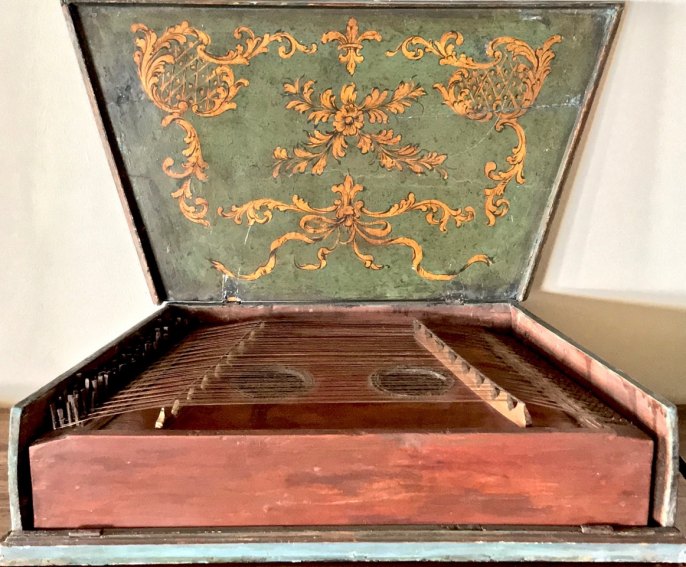 Click Image to Zoom
Enlarge Image
DULCIMER
In Original Decorative Case
Tyrolese, late 18th century. Measures 27 5/8" at widest point (70.2 cm). Other than the bridges which are later, the instrument appears original in all parts and is in overall good condition, although fragile.
A charming small-sized dulcimer with a trapezoid body with gilt decorations on a turquoise blue ground. The table is of spruce with two sound holes, each with pierced parchment rose, two bridges, fourteen triple courses of strings and ten quadruple courses. The instrument has an outer wooden case which is painted on the outside the same turquoise blue, with a painted decoration on the top and three sides depicting red flowers and green leaves on a yellow ground surrounded by raised gilt scrollwork. The back of the box has a simple gold floral decoration. The inside of the top is painted with a variety of gold ribbons, fleur-de-lys and embellishments.
Formerly in the collection of the Harding museum in Chicago.
INS-14165
$3,000