Enlarge Image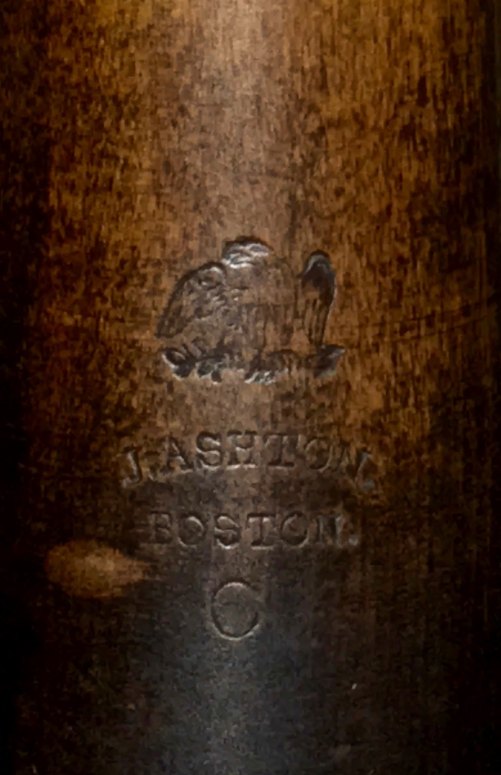 CLARINET
Ashton, John (1813-1849)
5-keyed clarinet in C
Boston, 1820-'44. 23.75" long including mouthpiece (60.3 cm). Small hairline crack in upper-middle joint, not affecting the bore; otherwise in excellent condition and with its original mouthpiece.
Clarinet in C, made of dark-stained fruitwood with five block-mounted round-flap brass keys and ivory rings. Stamped on the upper-middle joint and bell, above a maker's mark of an eagle looking left: "J. ASHTON. / BOSTON. / C". The remaining three joints are stamped: "J. ASHTON. / BOSTON"
This is a nice example of this scarce New England maker who died at the age of 36. Ashton was born in England and died in Boston.
INS-14064
$1,300