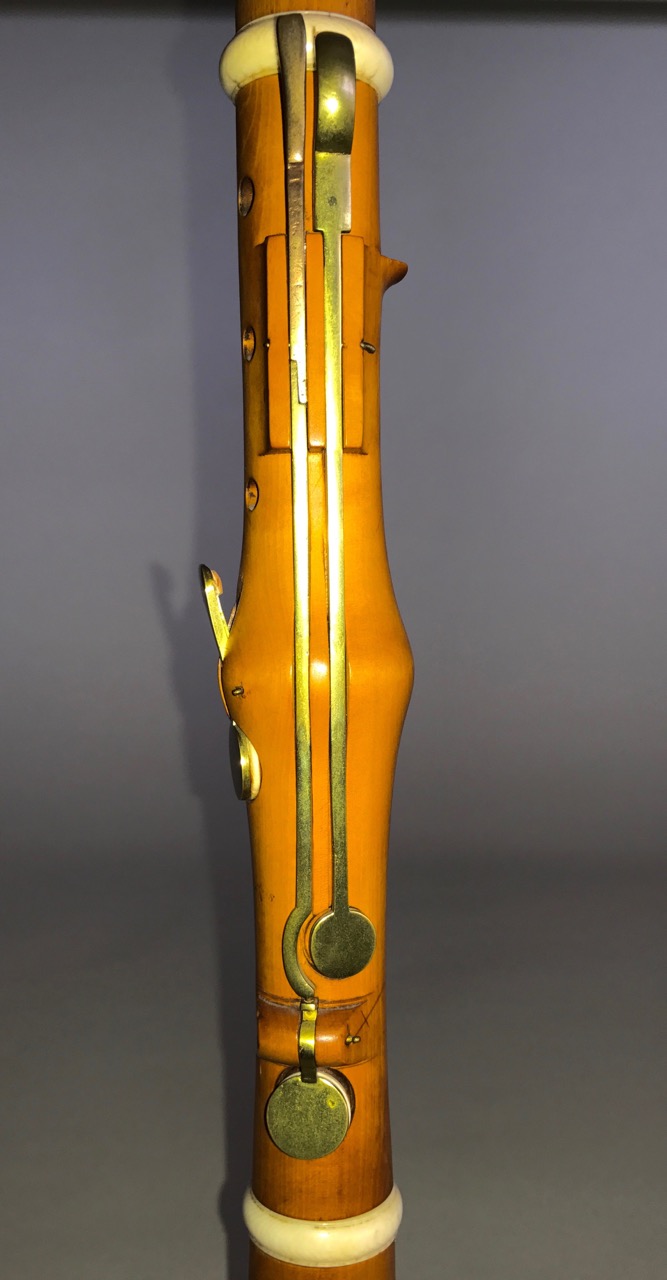 Click Image to Zoom
Enlarge Image
CLARINET
Douglass, John D.
5-key boxwood clarinet
Utica, New York, 1833-'40. 25.5" long including mouthpiece (64.8 cm). Hairline crack in barrel and bell joints but not affecting the bore. Discoloration on end of upper-middle joint; otherwise in excellent condition. With later rosewood mouthpiece but original boxwood mouthpiece cap.
A Bb boxwood clarinet with five block-mounted round-flap brass keys and ivory rings. Stamped on all joints: "J. D. DOUGLASS / UTICA ".
A nice example of this rare maker of whom only a few instruments are known. The noted flute maker Alfred G. Badger apprenticed with Douglass in Utica from 1834-'38.
INS-14061
$1,300