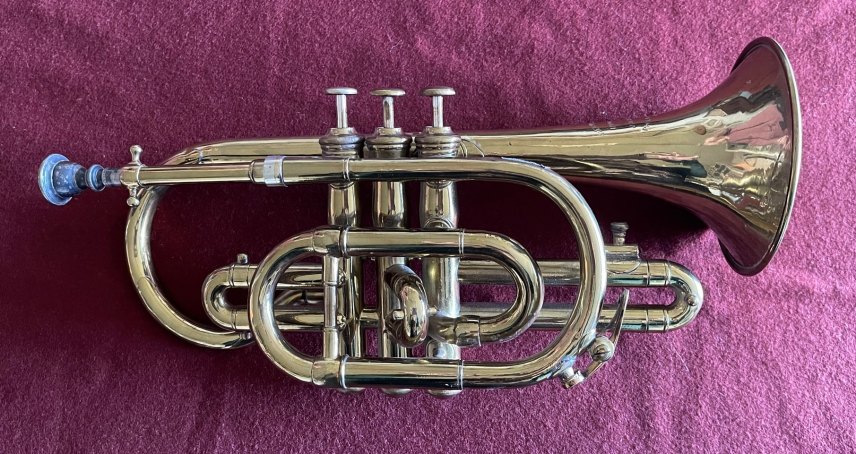 Enlarge Image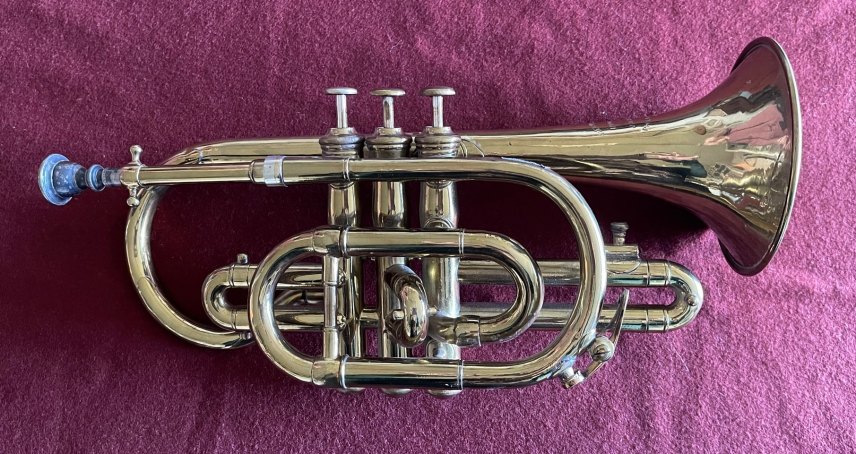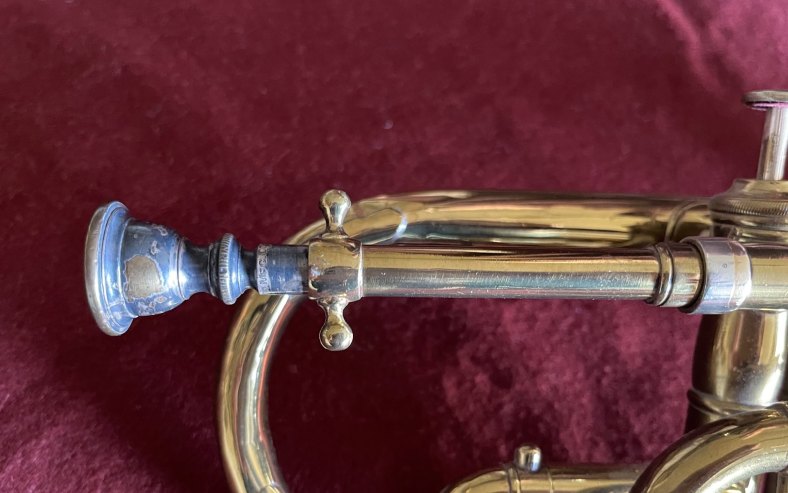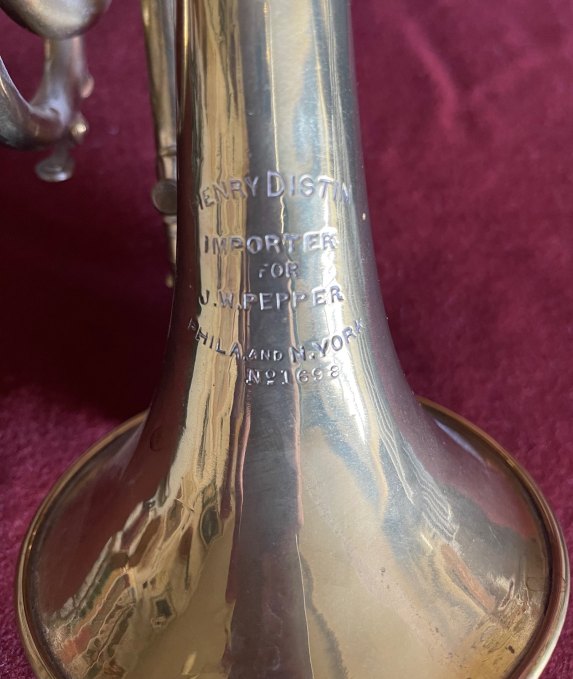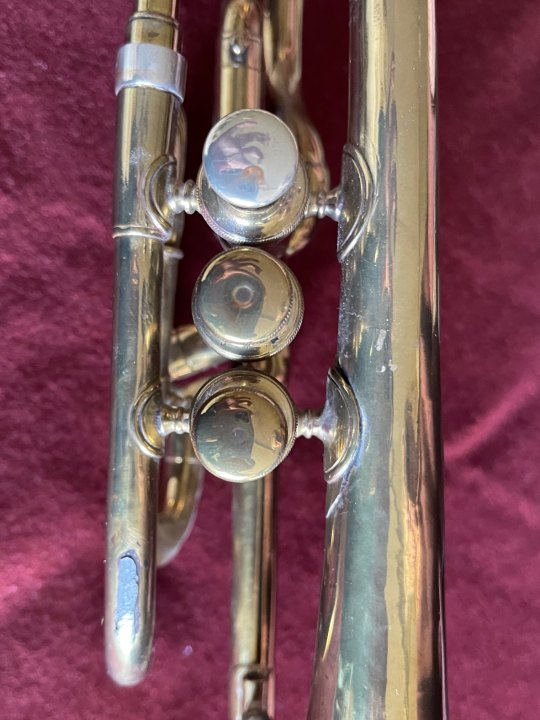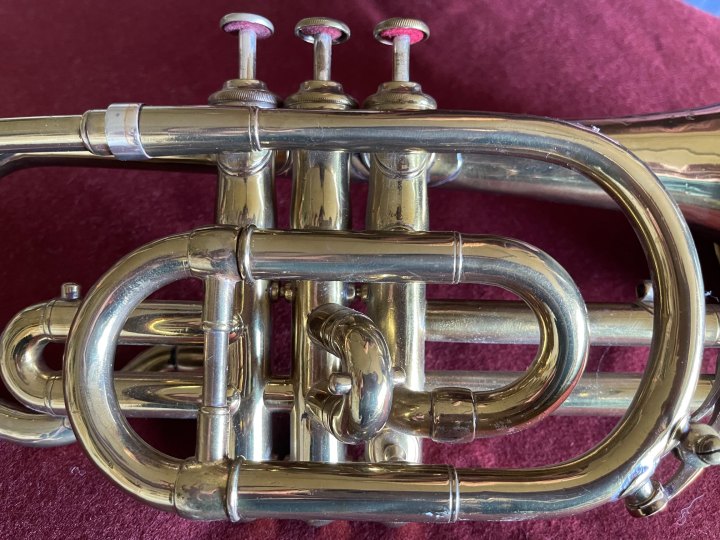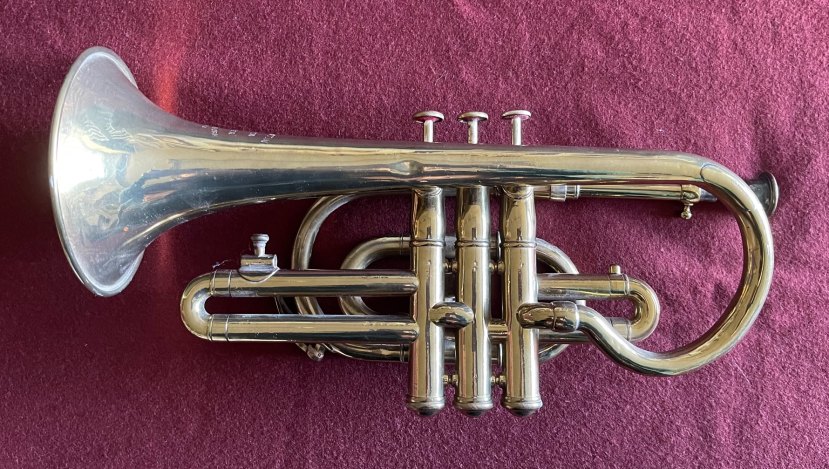 CORNET
Pepper, J.W.
J. W. Pepper for Distin
American, 1882. Total length: 13" (33cm). Very good condition except for a couple of small dents in bell section and finger hook missing.
A brass cornet stamped "HENRY DISTIN/IMPORTER /for/ J.W.PEPPER/PHILA. and N.York/ No 1698". With period stamped Distin mouthpiece.
Henry Distin (1819-1903), who had become proprietor of Distin & Son in 1850 in London and then emigrated to New York in 1877, began working with the Philadelphia maker J.W. Pepper in 1882. This is a rare early example of their collaboration since Distin moved to Philadelphia later that same year; note that the label is stamped both New York and Philadelphia.
INS-14009
$500