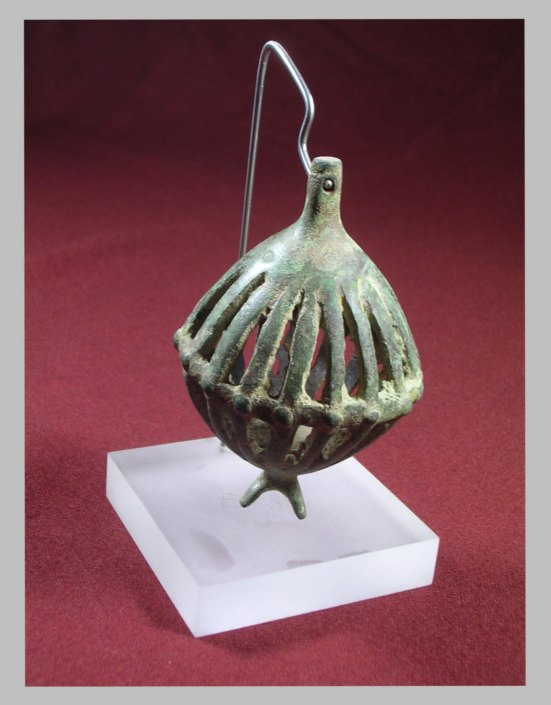 Click Image to Zoom
Enlarge Image
BELL - RARE ANCIENT MESOPOTAMIAN BELL
Luristan Bronze Bell
4.5"h. Excellent condition, intact with a nice blue-green patina with some encrustation. A custom lucite stand holds the bell from its own suspension lug on the top.
A cast bronze spherical bell, probably intended as a harness bell, with openwork sides and the shape resembling a pomegranate, a center band with button decoration and a tripod decorative element on the base. The bell contains two bronze balls.
Luristan bronzes were crafted in the western section of what is now Iran, from the 12th to the 8th centuries B.C. Musical instruments of any kind are quite rare, it being much more common to find artifacts of horse trappings and harness ornaments, jewelry and household articles.
INS-09770
$1,200