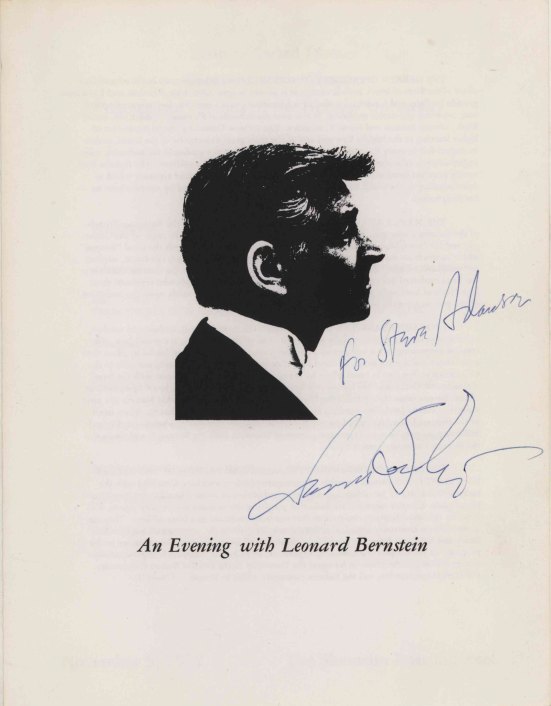 Click Image to Zoom
Enlarge Image
Bernstein, Leonard (1918-1990)
Award Dinner Program Signed Leonard Bernstein.
Boston, November 5, 1972. Quarto. 4 pp. In excellent condition.
Program for an award dinner given in honor of Leonard Bernstein, signed and inscribed by him on the front cover in blue ballpoint next to his image:
For Steve Adamson, Leonard Bernstein
.
The dinner was held by the American Friends of the Hebrew University in Boston in 1972. The organization awarded Bernstein its highest honor, the Scopus Award, for his musical activities in Israel, most notable among them being his conducting the Israel Symphony at Mount Scopus following the Six Day War in 1967.
PGM-15592
$275