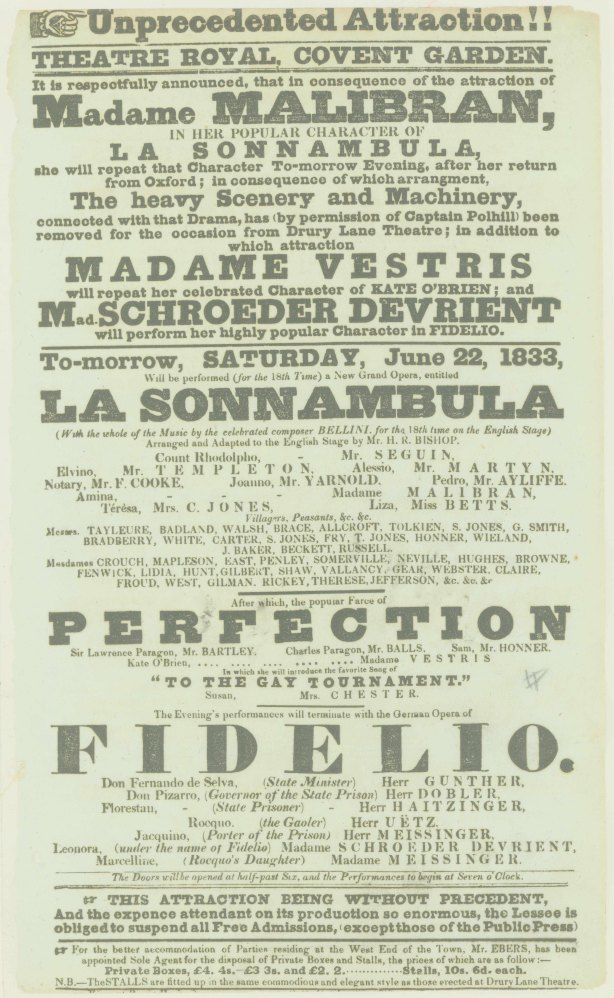 Click Image to Zoom
Enlarge Image
MALIBRAN AND VESTRIS BROADSIDE
Covent Garden Announcement For Performances Of Bellini And Beethoven.
London, June, 1833. c. 13" h x 8" w. Overall in very good condition: left edge uneven and top edge clipped (ever so slightly affecting text); chips to corners; crayon marking above "o" of Fidelio. Encapsulated in mylar.
A broadside announcement for the mammoth program of Bellini's La Sonnambula, Beethoven's Fidelio, and an unattributed farce entitled Perfection on June 22, 1833 at the Theatre Royal, Covent Garden. Maria Malibran performs the role of Amina in La Sonnambula and Lucia Vestris the role of Kate O'Brien in Perfection.
PGM-14793
$250