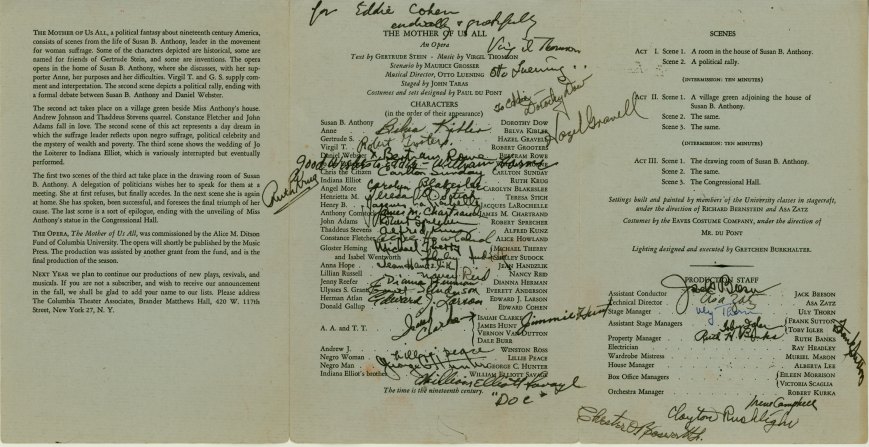 Enlarge Image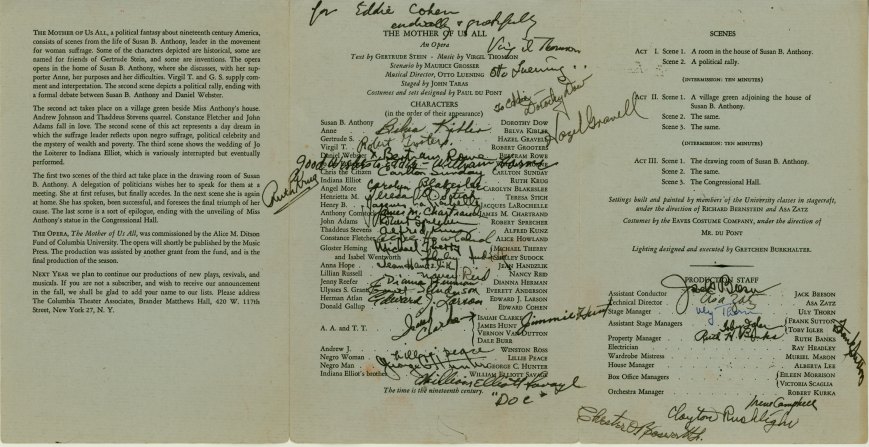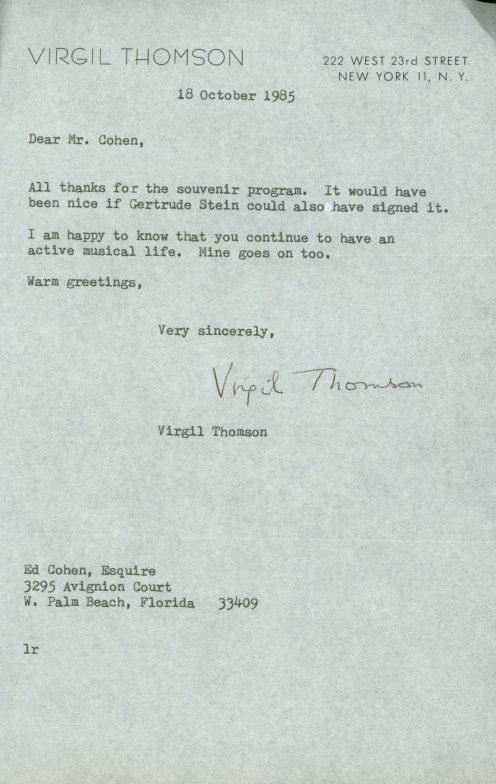 Thomson, Virgil (1896-1989)
"Mother of Us All" Program Signed "Virgil Thomson"
New York, 1947. Total measurement opened: 8.5" h 16.5" w. Very good.
A program for the 1947 world premiere of Thomson's acclaimed opera The Mother of Us All, signed and inscribed to fellow composer Edward Cohen, who sang the role of Donald Gallop in the production. The program is a fold-out comprising six sides and is also signed by the composer Otto Luening (who directed the performance), Jack Beeson (the assistant conductor), the entire cast, and members of the production team. Accompanied by a signed typed letter by Thomson to Cohen (with its envelope), displaying Thomson's famous wit: it would have been nice if Gertrude Stein could also have signed it.
PGM-14323
$500