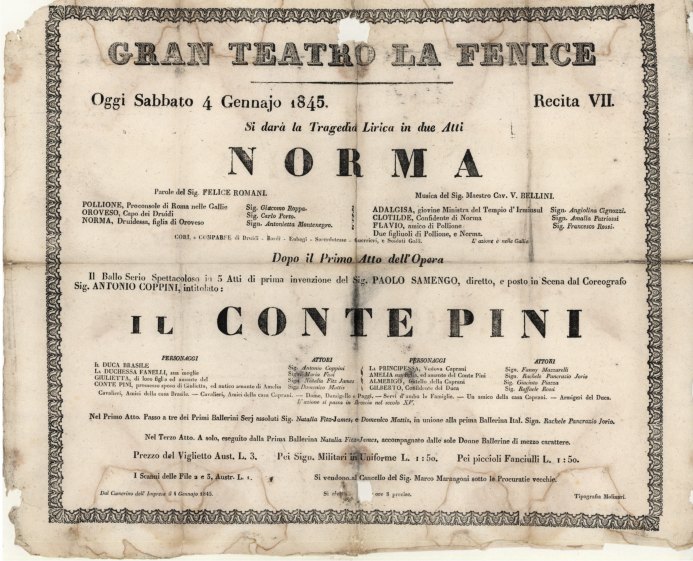 Click Image to Zoom
Enlarge Image
Bellini, Vincenzo (1801-1835)
Rare Venetian Broadside Of Norma.
13.75" h x 16.5" w. On heavy wove paper with decorative border. Waterstained at top and bottom, two holes at top and bottom of center crease, edges frayed with small tears.
An Italian broadside from La Fenice in Venice announcing a production of Bellini's Norma on January 4, 1845. Principals on the roster included Giacomo Roppa as Pollione, Carlo Porto as Oroveso and Antonietta Montenegro as Norma. Following the opera was the Ballo Serio Il Conte Pini choreographed by Paolo Samengo with the lead role performed by Antonio Coppini.
PGM-10757
$325