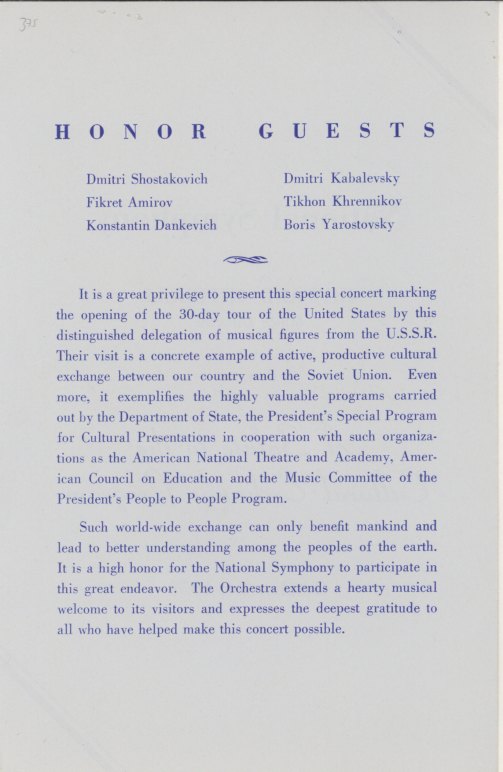 Click Image to Zoom
Enlarge Image
Shostakovich, Dmitri (1906-1975)
Signed Concert Program
Oct. 24, 1959. Small octavo. Mint condition.
A concert program of the National Symphony in Washington D.C. with works by Shostakovich (Symphony N. 10), Villa Lobos, Kabalevsky (Piano Concerto No. 3) and Barber. Signed by Shostakovich, Kabalevsky and the conductor Howard Mitchell, as well as the pianist Abbott Lee Ruskin who has also inscribed the program "To Donn Purvis".
The program was a "Salute to the Cultural Exchange Program" and marked "the opening of the 30-day tour of the United States by this distinguished delegation of musical figures from the U.S.S.R."
PGM-08337
$1,200